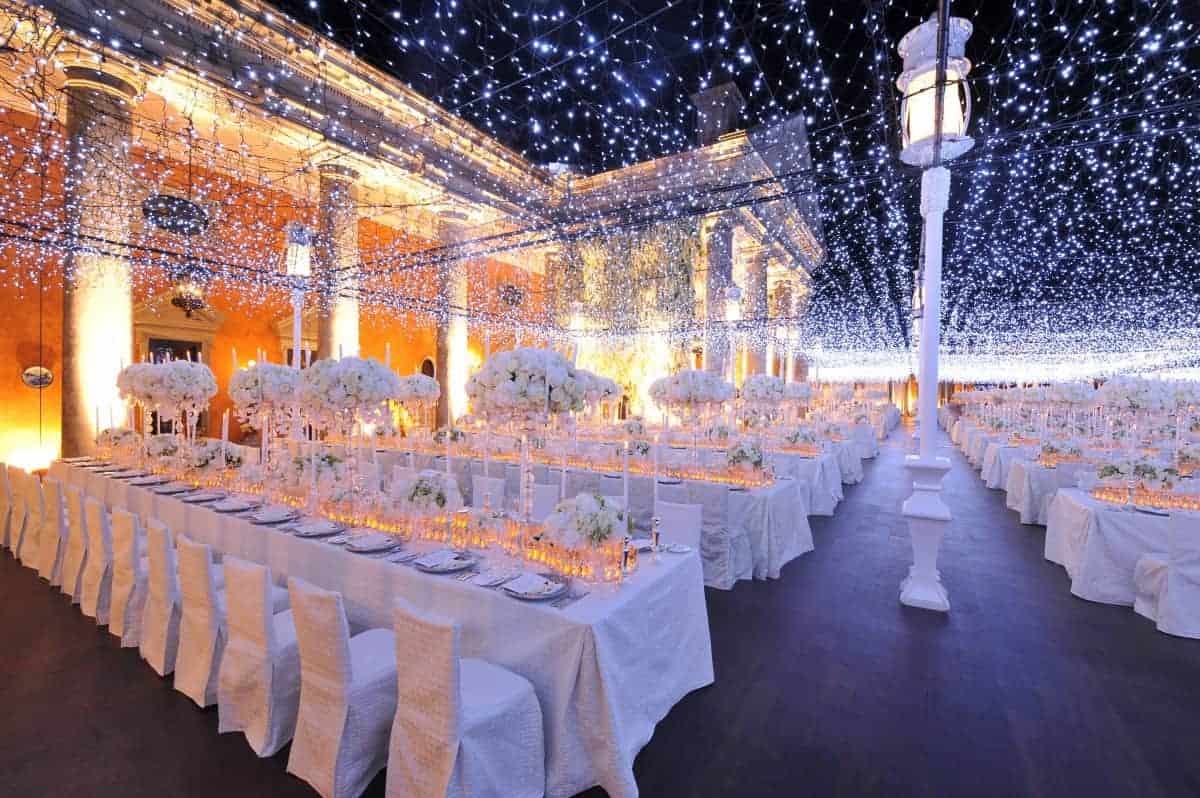 Legendary event designer Preston Bailey has released a beautiful portfolio of work in his fourth book: PRESTON BAILEY: CELEBRATIONS. The first half of the inspirational book is arranged thematically into chapters that focus on design elements such as tents, table settings, decorative chairs, and fresh flowers. Bailey's dramatic flair and artistic vision shine through pages of enchanting photographs that present readers with a wealth of details and ideas for planning their own celebrations. Bailey urges everyone planning an event to always keep the audience in mind: "What I feel is important for people to take away from events, no matter the size," he says, "is that it's really about creating special moments in which people are mesmerized and never want to leave."
In the second half of his book, Bailey presents ten never-before-published events that showcase his incredible talent for transforming an ordinary event facility into a magical sanctuary. Especially renowned for his unparalleled talent with flowers, Bailey sets the bar for creativity with his breathtaking floral arrangements, furniture making, lighting and art installation, and tableware and textile designs. Bailey derives inspiration from the country of his youth: "I am originally from Panama and being surrounded by so many lush colors and tropical beauty has inspired me to translate different environments that have vivid colors and theatrical details," he says.
Let PRESTON BAILEY: CELEBRATIONS inspire you to create an engagement party, rehearsal dinner and wedding celebration that expresses your style, attention to detail and the beauty of the occasion!