Meet Naydimar Vazquez – General Manager of Love at First Bite Bakery in Puerto Rico. Love at First Bite specializes in cakes and candy bar buffets for multiple special occasions. Get to know Naydimar in our interview below. 
What are some of your most popular dessert items?
Macaroons, cookies, custom cake pops, cupcakes, and sugar cookies.
What is included in your candy bar buffets?
We have three candy bar buffet packages; each package has variations but all includes:
decorations
candy displays
candy labels
pastries and/or candies
to go bags
utensils
set up
disassembly
Our Gold package also includes a tiered cake decorated with fondant and a cake stand.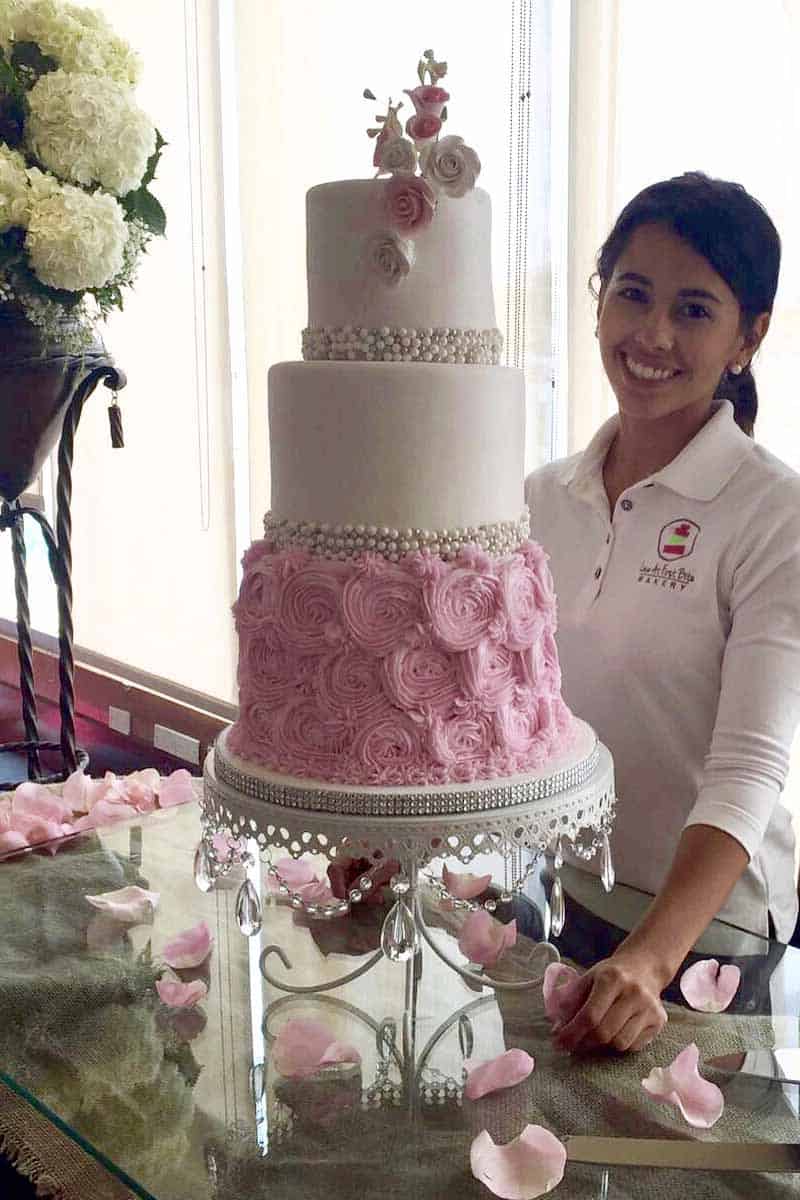 What is the most unique cake you have ever designed?
Our most unique cake was a three tier beach wedding cake with real fish in the cake stand, molecular gastronomy on the cake designs and a rotary top tier.
What makes Puerto Rico a desirable location for destination weddings?
Puerto Rico has the most beautiful views and beaches in the world. Its tropical weather is fantastic for destination weddings. Visit us and  you are going to be amazed with the island and our warm people.
What advice do you give to couples before choosing a wedding cake?
My advice for couples is to choose a wedding cake that is  a reflection of both of them in the design and the flavours.  The cake has to combine the theme and colours of the wedding.  Choose your dream cake, because your wedding day is a once in a lifetime moment.
Contact Naydimar from Love at First Bite Bakery at 787-505-7252 or loveatfirstbitepr@gmail.com