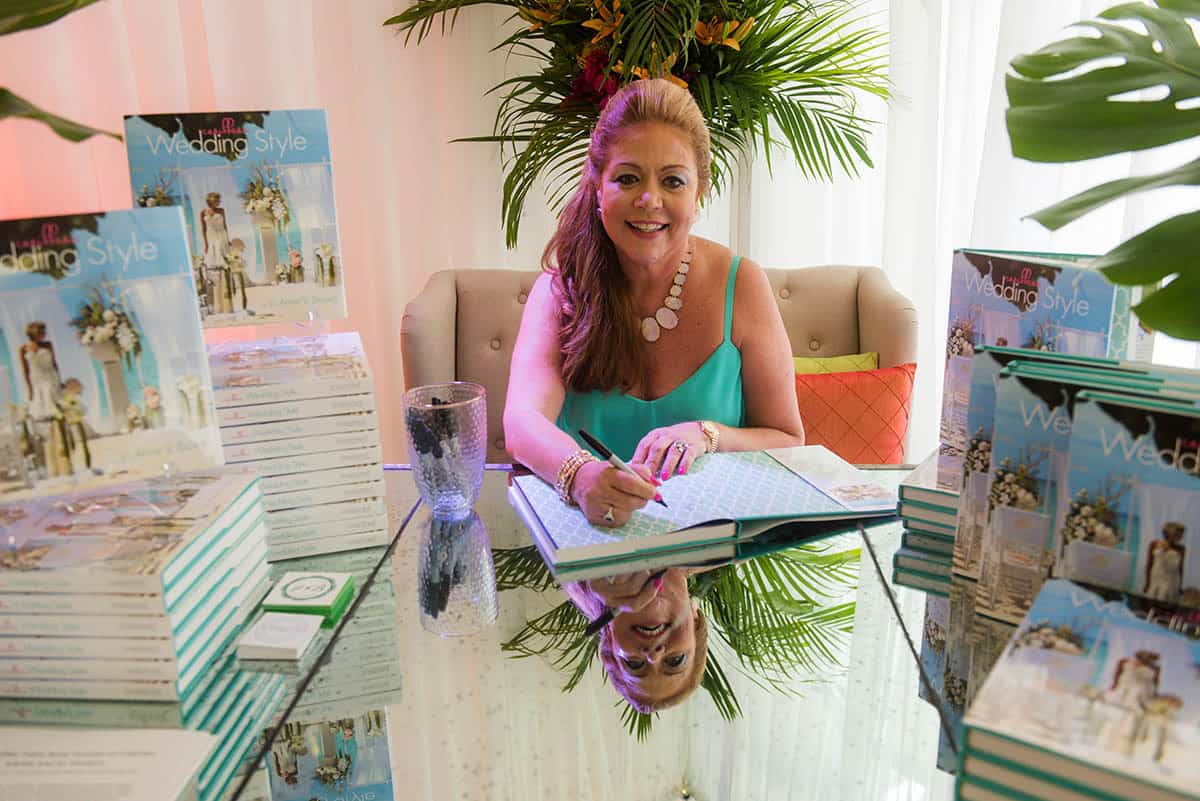 Photo: Rebecca Davidson Photography
Releasing across the U.S. next year, Caribbean Wedding Style by Jo Anne V. Brown is the first published book of the Celebrations Ltd. Founder & CEO. Available to the public beginning June 9th 2016, the book focuses on the Cayman Islands as a destination for beautiful weddings and events. The book features 19 of Jo Anne's most memorable weddings from the past several years, showcasing the work of the local photographers and vendors that collaborated to make every wedding possible.
Along with commentary from Jo Anne on each wedding, the book features a combination of weddings from local couples and destination couples – including one in the UK and another in the Dominican Republic. The book features the high profile celebrity nuptials of baseball star Jimmy Rollins and wife Johari; planned by Jo Anne Brown, the wedding took place in the Cayman Islands in 2010. Other high profile weddings include that of Brooke & Neil, a couple who won their way to Little Cayman via a contest in collaborate with Celebrations and The Knot – also featured as part of a series for the Travel Channel.
"I am beyond thrilled to have finally accomplished this goal that I have had for many years! Being able to showcase the beautiful weddings and a sneak peek into my world of Wedding Planning, Design & Production is so rewarding. As a native of the Islands, I am proud to be afforded the privilege of showcasing the beauty and endless possibilities of weddings in the Caribbean with my home, the Cayman Islands, being at the forefront." – Jo Anne V. Brown, Celebrations Ltd. Founder & CEO
Jo Anne Brown has been working alongside her team and publisher to make the book possible for the past year. "Quality is of the utmost importance for every wedding we produce and it was no different when it came to the book. I wanted to ensure that everything from photography to paper quality exemplified the standards of my work and the work of the local vendors we partner with. Most importantly, I wanted to make sure the book is one that every Caymanian would be proud to recommend."
Caribbean Wedding Style is available beginning Thursday June 9th via Celebrations directly as well as Belle by Celebrations and Books & Books in Camana Bay.
For questions regarding the book, please visit www.caribbeanweddingstyle.com or call 623-2044