Who doesn't love a sun kissed glow?  It not only looks fantastic, it makes you feel great too. Bronzing is great for adding colour, and accentuating your features.  It is also great to use as a contour to minimize a double chin or shape of your forehead. Bronzers come in different formulations including powder, cream, mousse and liquid.  There is not one that is better than the other so it comes down to personal preference.
What to look for in a bronzer
Your bronzer should either have a gorgeous radiant effect or matte effect.  Sparkles should strictly be kept on the body. Choose a bronzer that is slightly darker than your skin tone – apply with a light hand and layer for darker pigment until desired result is reached.  If the bronzer is too dark, it can look like dirt so beware.
Beige bronzers look great on fair skin, peach bronzers look great on olive skin and terracotta bronzers on darker skin tones. With mousse or liquid bronzers make sure to exfoliate and moisturize the skin before application and use in areas such as elbows, knees, and ankles. Make sure to wipe the palms of your hands well.  If there is a little too much, a quick wipe with rubbing alcohol will take off excess.
Best Tips
Swirl a bronzing brush into the bronzer.  Shake off remnants then apply to the forehead, nose, chin and cleavage (if exposed) as well as just under cheeks bones in an upward, circular motion. Use a large powder brush if you want to add to legs or other exposed body parts. Apply mousse or liquid bronzers with clean fingers.  The warmth will help blend the bronzer in quickly and then apply a liquid bronzer just above the cheekbones for added glow.
We love the kabuki brush by M.A.C as the bristles are so neatly condensed and fine for perfect blending.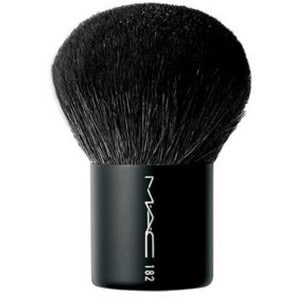 Here are some of our favourite bronzers:
This gorgeous bronzer goes on light and may be layered on for a darker pigment if desired.  The gorgeous matte effect blends well into skin giving it a sunkissed glow that lasts for hours.
Laura Mercier's Matte Radiance Powder in Bronze
This gorgeous powder bronzer adds a lovely glow of radiance without looking overdone or too shiny or sparkly.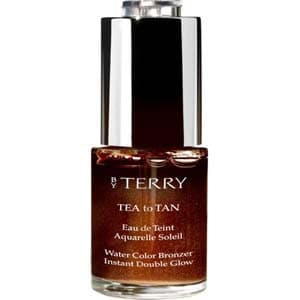 Don't let the drippy and dark consistency fool you.  This is a sheer bronzer that may be layered on for darker effect. This liquid formulation as it blends very easily, dries quickly, looks great on all skin tones and stays on even on the oiliest skin without blocking pores.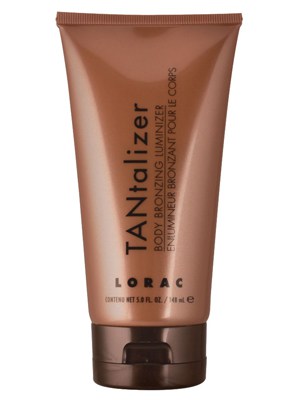 TanTalizer Body Bronzing Luminizer by Lora
This liquid body bronzer smells like heaven. It dries quickly, and looks great on so many skin tones with just the right amount of sheen.  It has become such a hit that there is now a new version on the market in a spray formula which includes a sponge, for perfect even application.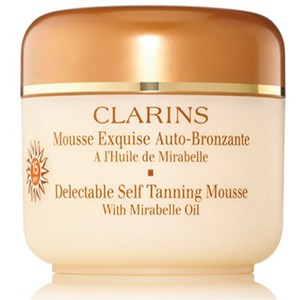 Clarins Delectable Self Tanning Mousse
For a longer lasting bronze, use  Clarins Delectable Self Tanning Mousse with SPF 15.  This easy to apply formula dries fairly quickly. The result is a beautiful, natural looking tan. We love the fact that it contains Mirabelle oil for added moisture.
Natalia Zurawska
Caribbean Bride Beauty Editor
Check out more at Color Chameleon