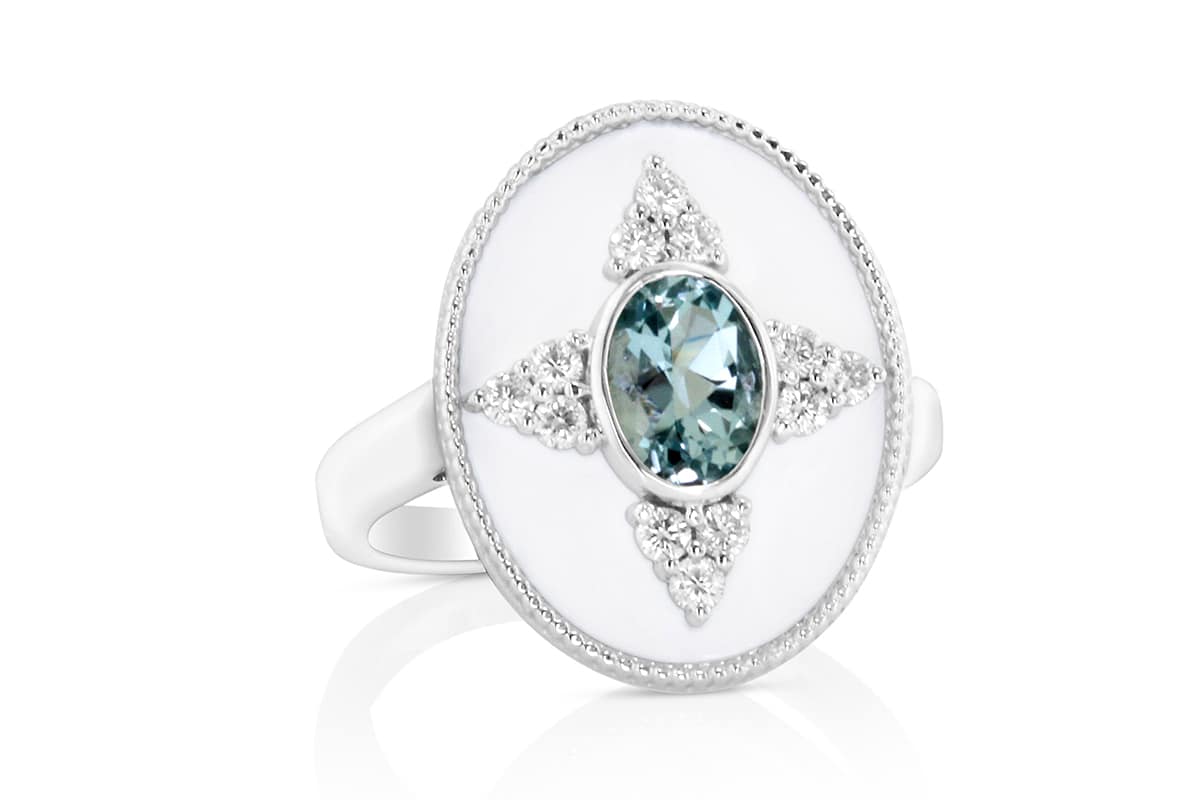 Yael Designs is thrilled to announce the launch of our latest collection, 'Regalia'.  This collection came to life through the collaborative creativity of YAEL's renowned designer and CEO, Yehouda Saketkhou, and creative director, Carolyn Simon. Saketkhou and Simon both share a deep rooted inspiration and appreciation of  Art Deco, architecture, and nature that is apparent in both this collection, and other pieces they have created together.
Regalia is the wearable embodiment of royalty, an ornate and majestic ensemble that transforms its wearer into a symbol of power and authority. It is a manifestation of centuries of history and tradition, a tangible representation of the grandeur and elegance of the past. The intricate details, precious gemstones, and expert craftsmanship that went into creating "Regalia" make each piece a work of art, imbued with the essence of royalty.
This collection showcases a stunning blend of precious gemstones, enamel, and 14-karat gold.  It  includes a range of elegant pieces, including necklaces, earrings, and rings. Each piece features intricate detailing with bold colors, and the highest quality craftsmanship.
The Regalia Collection was inspired by our award winning necklace, which was awarded 1st place in this year's JCK Jewelers Choice Awards – Best Necklace Designs Category.  That award winning design features a central stone flanked with a triad of diamonds on top and bottom, and two diamonds on either side, with a mother of pearl background, surrounded by a halo of diamonds. The influence of this piece can be easily seen in some of the signature styles in the Regalia collection, with the exception of using enamel in the background.  These looks are perfect for everyday glamor, and will elevate any look.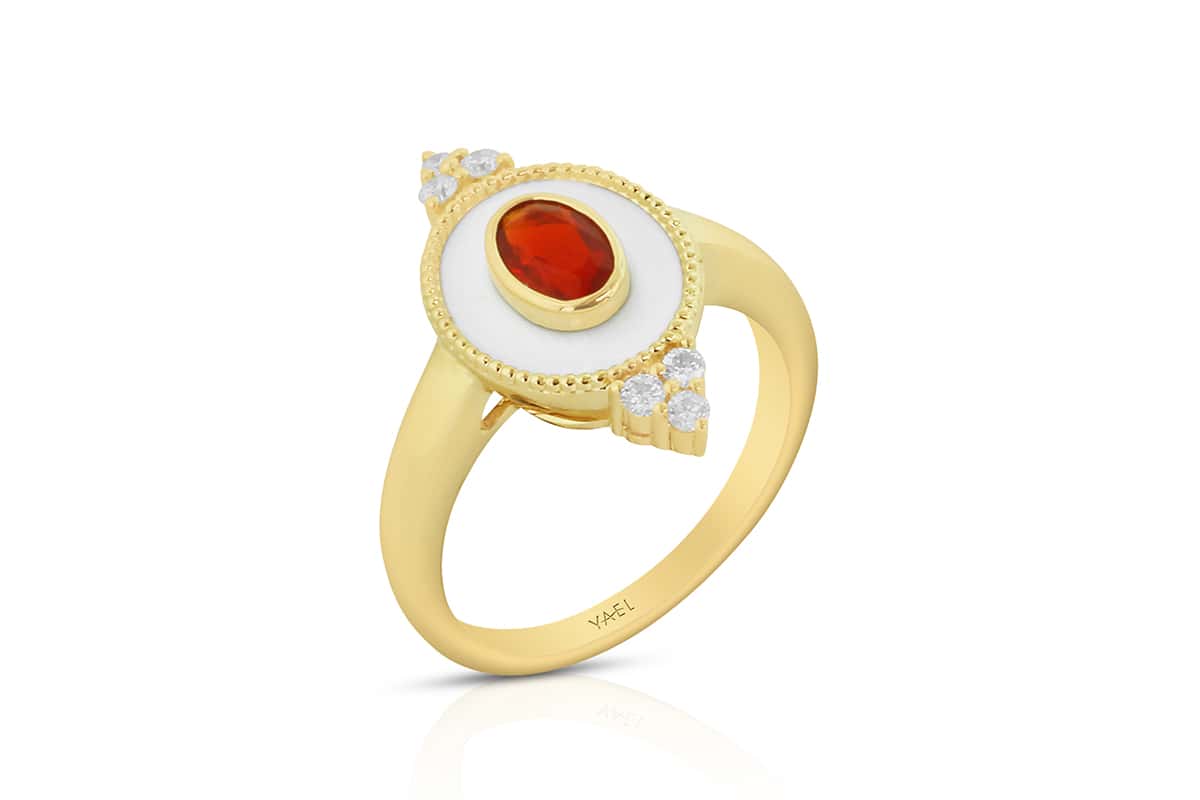 Werdding The gemstones featured in the Regalia collection are of the highest quality and include sapphire, tanzanite, fire opal, rubellite, green tourmaline, aquamarine, and diamonds. The enamel work adds a touch of artistic flair to the collection, with vibrant colors that complement the precious gemstones perfectly.  With a world of color to choose from, we decided the best way to pick our stones and colors for this collection was to talk to our clients.  After many calls, conversations, and presentations; we feel we have developed a palette that is exactly what our clients are asking for, and are excited about.
Yehouda Saketkhou, founder and CEO of Yael Designs said, "The Regalia' collection is a true work of art, showcasing the beauty of precious  gemstones and expert craftsmanship. We are confident that this collection will appeal to anyone looking for a piece of jewelry that is both regal and modern."
Carolyn Simon added, "I am honored to have had the opportunity to design the 'Regalia' collection for Yael Designs. Designing this collection with Yehouda allowed us to explore some of our inspirations together to create something really special. The collection was inspired by the elegance and beauty of royalty throughout history, and I am thrilled with the way that the collection came together. I believe that the 'Regalia' collection is a true reflection of the beauty and majesty that jewelry can bring to our lives."
In addition to the Regalia Collection, we have designed and created an array of one of a kind pieces that feature  the same design elements tailored to each unique stone.  Colored enamels, diamond accents, and fine milgrain are used to amplify the beauty of these natural gemstones.  The elegance and vibrancy of these pieces will make every client feel like royalty.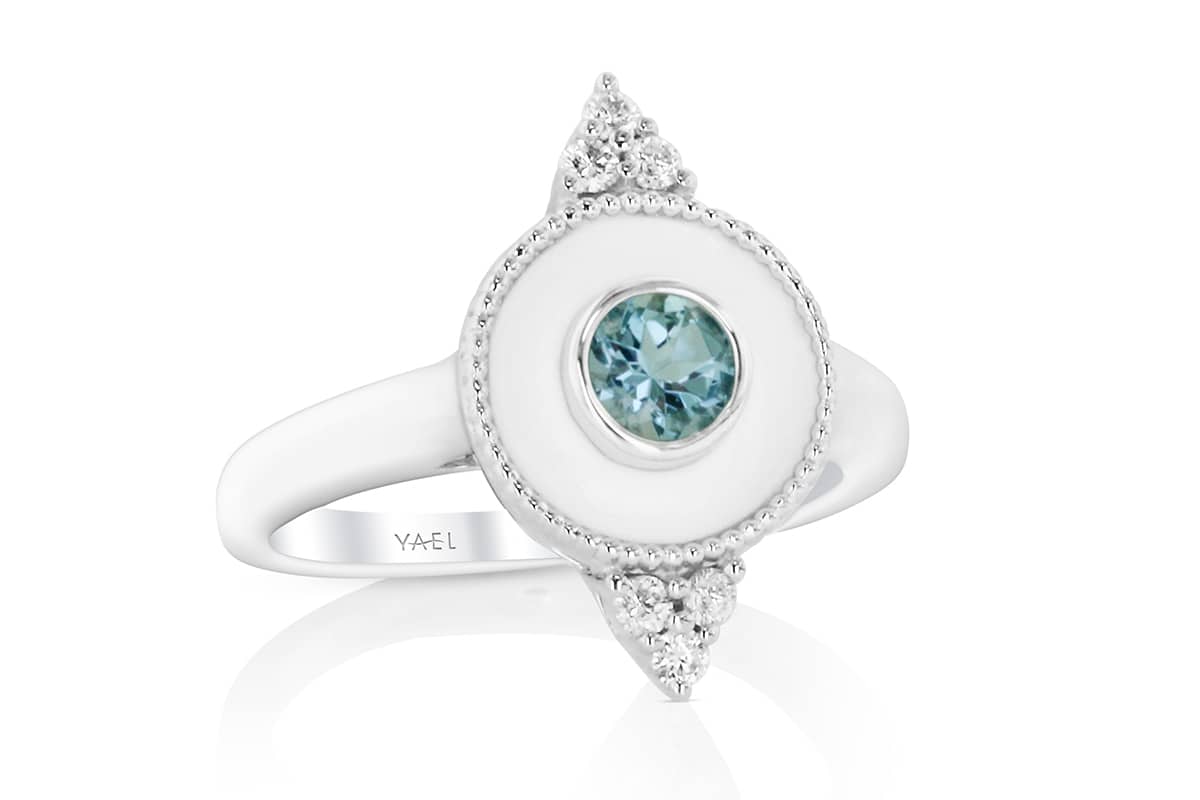 The "Regalia" collectionThe Regalia CollectionThe Regalia Collection is now available at Yael Designs' exclusive retail partners worldwide.