Mèreadesso is a Canadian based body and skin care line which features face and neck cleansers, all-in-one moisturizer, lip treatment and body balm. Each one of the products in the Mereadesso skin care line has a unique combination of minerals, anti-oxidants, vitamins, enzymes and botanical extracts to promote clean and healthy looking skin.
The new all-in-one Tinted Moisturizer features 16 botanical extracts, 8 minerals and over 20 antioxidants from around the world. It's not only a day, night and eye cream, but also a serum and makeup primer. It's easy to apply and quick to absorb leaving your skin glowing with radiance.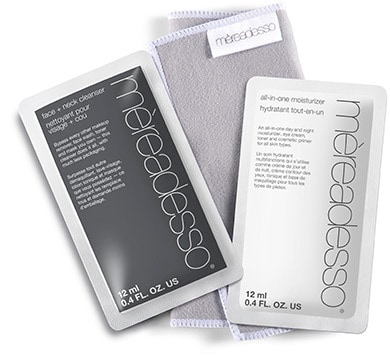 Mèreadesso also offers a Travel Ease Kit which is perfect for any destination wedding. This kit contains:
12 ml of the all-in-one moisturizer
12 ml of the all-in-one face and neck cleanser
A specially designed cleansing cloth
A reusable pouch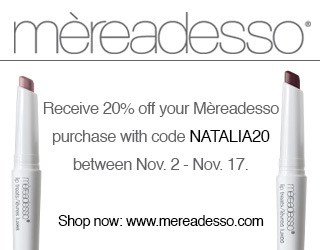 For a limited time enjoy 20% off your Mèreadesso products by using the special promo code: NATALIA20. Offer valid between November 2nd to November 17th.
This special offer won't last long! Shop your favourite products now at www.mereadesso.com.