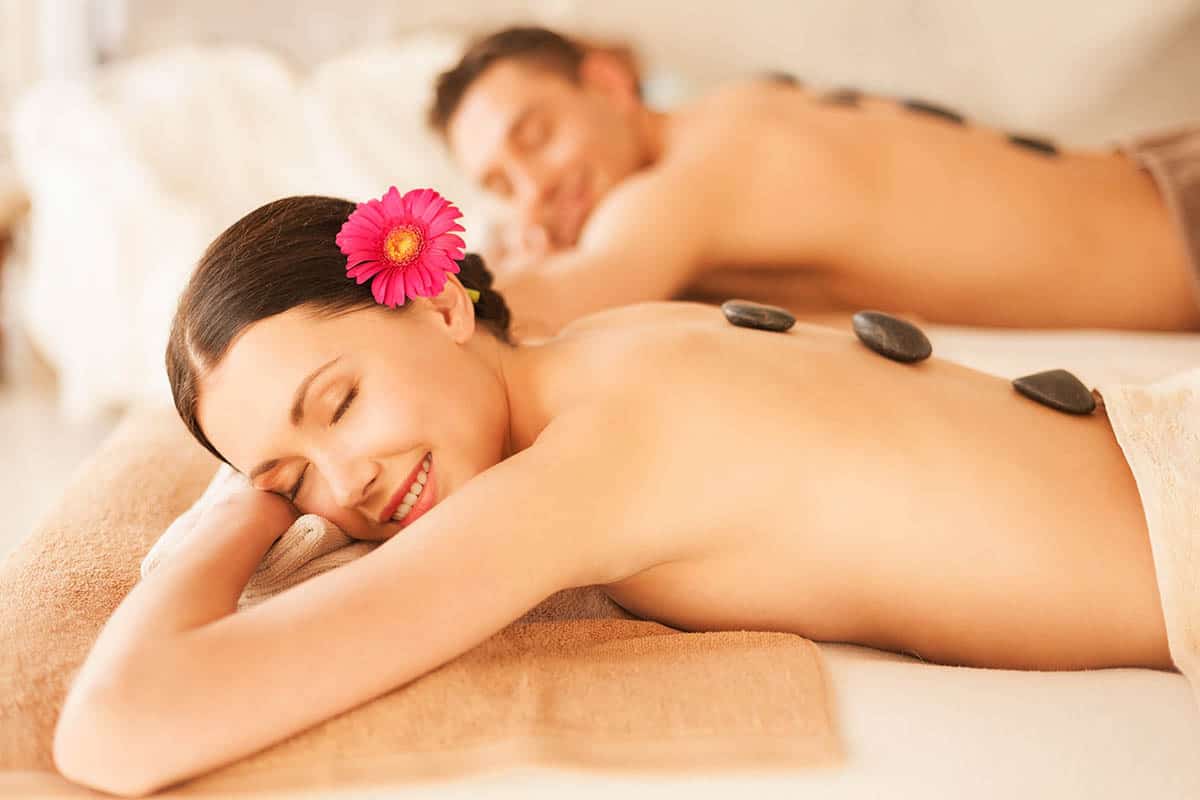 You get so busy planning every little detail of your wedding that it eventually takes over your life. As you go over the numbers one more time, or check on the status of your dress, you start to feel tightness in your shoulders. You don't think much of it, so you ignore it and continue with your planning. As the pressure continues to grow, it starts to take a toll on your health. You notice that your back is hurting and your neck feels strained. And you can't get rid of those daily headaches.
As your big day approaches, you are not feeling like a bride-to-be should be feeling. Instead of being radiant, as you were after you got engaged, you are now seeing the signs of stress. You need to do something quick. One of the benefits of being a bride is being able to indulge in a little pampering. You want to look and feel your best for your big day, so why not get a massage. Not only is it a great way to unwind, but there are numerous health benefits that come from one. Just for 30-minutes or longer, not only can you improve your mind, but your body as well.
Massage for Your Body
Stress can physically hurt, and if your body is suffering from unusual twinges, it can be hard to concentrate on your wedding.
"There are lots of deadlines to meet and decisions to make as you plan a wedding," says Karen Grannum, Spa Manager, Touch Therapies in St. John's, Antigua. "A massage offers a welcome departure from the hustle and bustle."
She adds it's all about relaxation – relax and enjoy the moment.
"Savour the excitement of getting married. Pampering yourself allows you to relax, rejuvenate and unwind. With a massage, you can let go and truly be nurtured."
"Just sitting still for a few moment of Indian Head Massage or Aromatic Reflexology is enough to ease tensions and calm the nerves."
Celine van Meer, with The Good Life Spa at Sonesta Maho Beach Resort in St. Maarten, Netherlands Antilles agrees, "Spa treatments has many stress relieving benefits and should be therefore incorporated as part of the wedding preparations as well as on the wedding day itself."
"One or a few massage(s) prior to the big day is both mentally and physically a very good way to relax your busy mind and to pamper your body."
Massage for Your Health
It is supposed to be one of the most jubilant times of your life, and while there is still some excitement, there is exhaustion and nervousness as well. All of these feelings and emotions can be unsettling to your body.
"Wedding time is filled with lots of stress from all angles," comments Jaishree Nagrani with Prana Life Mobile Massage Service in, Barbados. "While one of the top benefits of a massage is reducing stress, it can actually help calm the nervous system to reduce anxiety and give you more energy."
She adds that massages also stimulate the nervous system, which in turn helps your muscles to relax.
Other benefits include improved circulation and eased muscle tension and cramps. Nagrani points out that massages offer some additional benefits that people might not know. They can aid in a body's detoxing, centering and fluid retention.
So if your wedding preparations are beginning to get the best of you, take a break and get a massage. Your body and your mind will thank you.