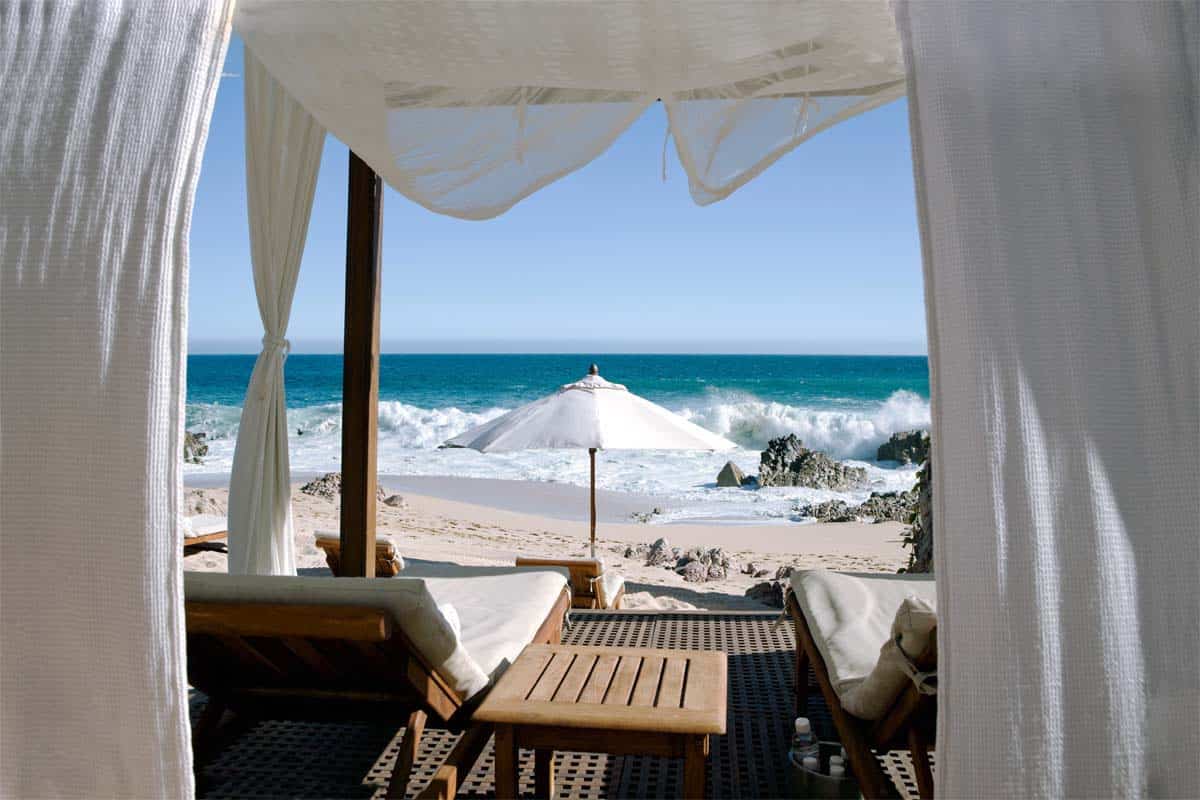 A destination wedding is the perfect chance to escape and visit someplace familiar or discover somewhere new – not to mention that the anticipation can help alleviate some of the wedding planning stress! To make the experience truly magical, couples can venture away from the more traditional all-inclusive beach resort and use the opportunity to explore new and old hidden gems. Mexico is made up of 31 states that each have their own unique identity and offer so much more than simply sun and sand. Full of exhilarating adventure, beautiful scenery, mouth-watering cuisine and captivating culture, it's a place that will make anyone fall in love all over again.
Here's just a glimpse at three mesmerizing spots that will make tying the knot even more unforgettable.
Destination 1: Unwind in San Jose del Cabo
Los Cabos may be known as party central if you check into Cabo San Lucas, but its sister town is the quaint San Jose del Cabo – the ideal getaway for the couple and their wedding crew. With cobblestone streets framed by colourful galleries and boutiques, it still preserves its authentic Mexican charm. For a picture-perfect wedding backdrop, Flora farm is a stunning, ten-acre organic farm found in the foothills of the Sierra de la Laguna Mountains, where Adam Levine and Behati Prinsloom recently tied the knot. With an herb garden amphitheater, lakeside lawn and hilltop altar, it offers the best settings for an intimate reception or for something a little more over the top.
Destination 2: Experience it all in Puerto Vallarta
Located in Jalisco, Puerto Vallarta offers a little bit of everything. With rich culture, unrivalled cuisine and beautiful scenery, it's no surprise Spy Kids' star, Alexa Vega and Carlos Pena exchanged vows there earlier this year. To kick off the wedding celebrations, the bride and groom can stroll the Malecón, the city's half-mile boardwalk scattered with vibrant restaurants, bars and nightclubs. For something more low key, Zona Romántica offers a great evening wander through a fascinating, historical town filled with unique Mexican paintings and crafts. When it comes to the big day, head over by boat to the ultimate secluded locale known as Las Caletas, a picturesque beach hidden on a natural reserve in the southern shores of Banderas Bay.
Destination 3: Stroll through time in Morelia
Morelia is the capital of Michoacán, one of the most fascinating states known for its ancient civilizations and eight Magic Towns. It's the most visited Mexican city without a beach, due to its beautiful colonial architecture and treasures that also make it a romantic backdrop for any wedding. It has majestic mansions, monuments and churches, such as the must-see Cathedral of the Divine Savior of Morelia, as well as boutique hotels that capture an enchanting mix of ancient architecture and modern lure. It's also close to one of the famous Magical Towns, Patzcuaro. Located on the shores of Lake Patzcuaro, it has venues rich with indigenous and countryside charm that make for an unforgettable wedding day.