Bridal fashion week recently concluded in NYC and the town was alive with soft fabrics and beautiful romantic silhouettes. This is usually one of our favourite shows and once again we got to go backstage and speak to the designer.
"My inspiration this season lives in a fairytale dream. Our bride Ophelia spends time in a shimmering lunar garden filled with celestial wonder. She dances through branches with fluorescent blossoms. Ships sail in the clouds amongst the moon and the stars. Tiny woodland creatures and beautiful gold and silver twigs dance around her wrists and fingers…Sunrise brings with it gorgeous soft colour and the dream leaves a trace of wonder she tucks in her memory." – Ines Di Santo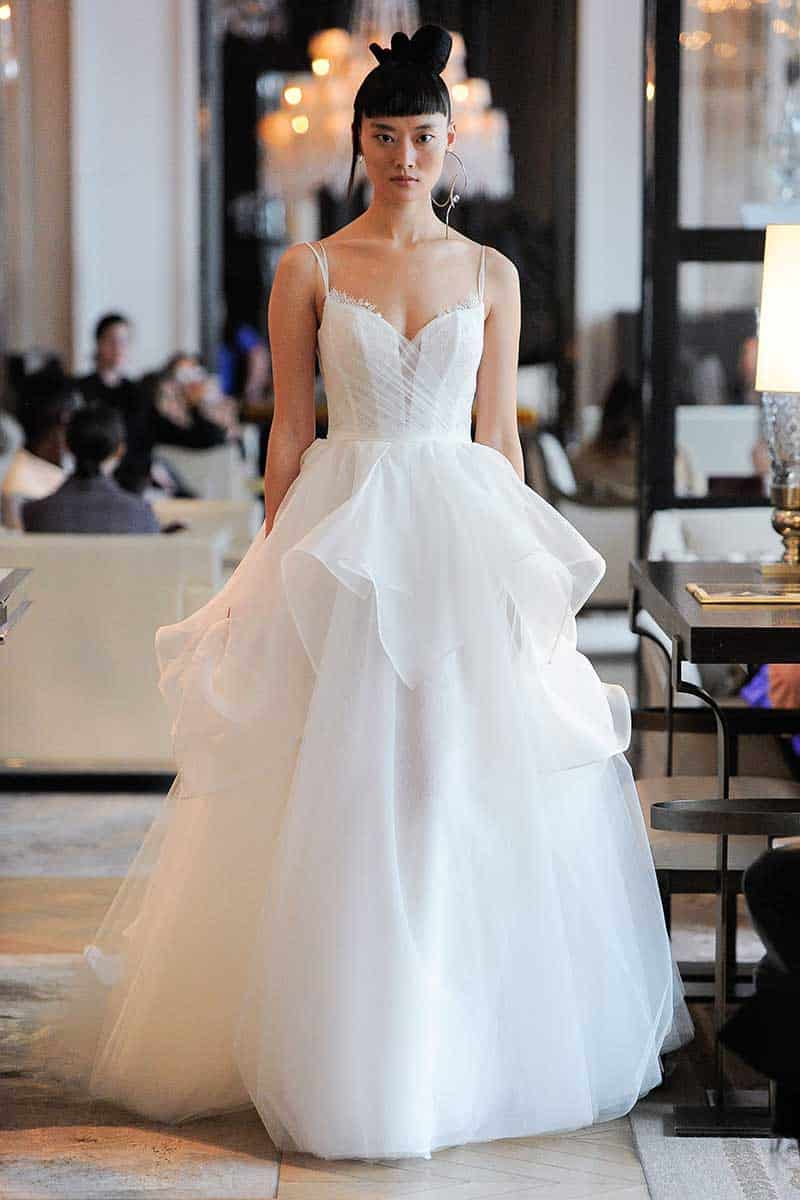 Here is her inspirations:
MOONLIGHT The night sky and all its heavenly wonder was still mirrored on the ponds sparkling surface, blurring the line between the two worlds. She watched the celestial reflections melt into the airy movements of the mermaids performance. Their diaphanous gowns shimmering as if they were spun from gold and silver, and almost iridescent in the moons light.
FULL MOON Providing the most magnificent backdrop of warm silver tones was the largest low hanging moon she had ever seen. Captivated by it's glory, Ophelia decided to lay on the ground and gaze into the brilliance of the opalescence celestial body. As the moon held steady in the night sky by the twinkling constellations that surrounded it, she lay and dreamt of worlds afar.
TWILIGHT Ophelia began to feel the sun rising as the moon set, so she leaned back on the trunk of the most perfectly poised tree, overlooking the end of the garden through a moon gate.
SUNRISE Ophelia felt the sunrise crawl up her legs and onto her face as the moon dipped behind the other end of the garden. She smiled and sank back into the tree trunk while basking in the warmth of the growing sunlight.