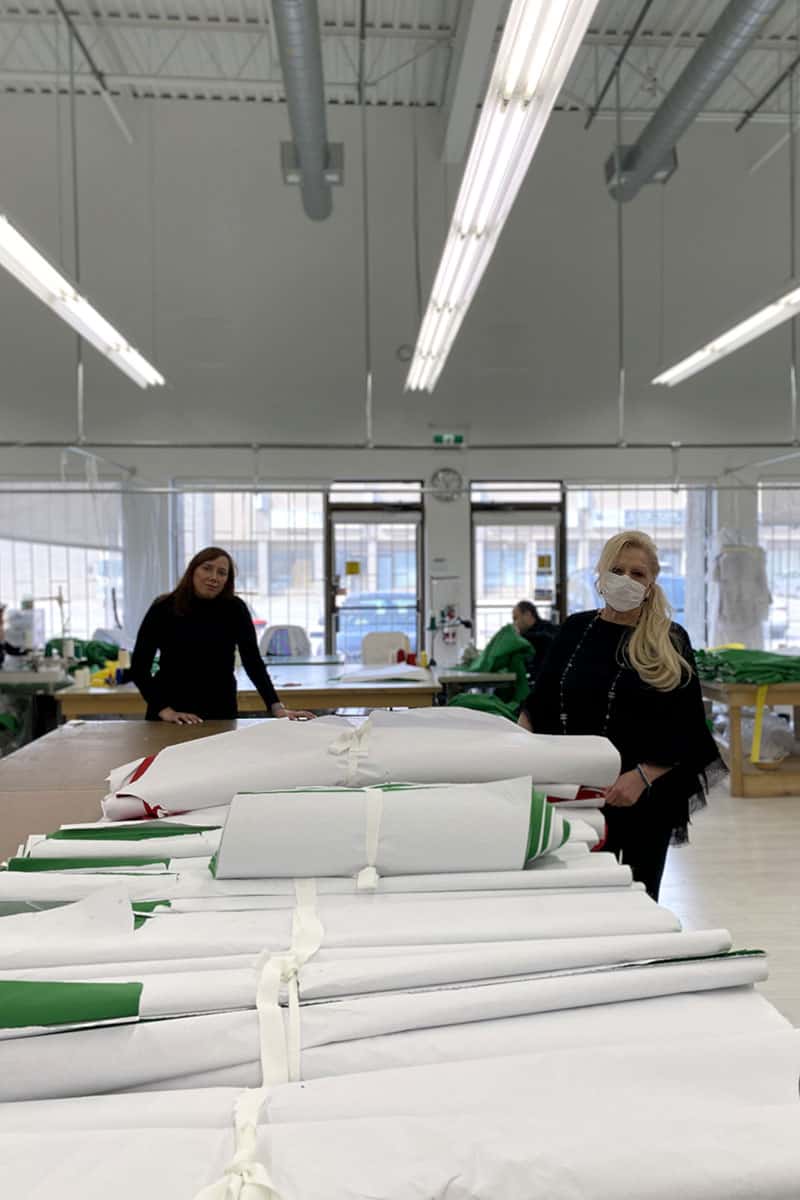 In response to the urgent need for PPE for local hospitals, designer Ines Di Santo has transformed her workroom from making luxury bridal gowns to protective hospital gowns. Due to Toronto's shortage of PPE, Ines Di Santo, along with her business partner and daughter Veronica Di Santo, have decided to retool their facility and begin producing the much needed apparel. It has been an emotional moment for the mother-daughter duo who have been creating couture bridal gowns for nearly 30 years.
"As bridal market is always in April, typically, we would be working on our new collection and planning our runway shows. Instead we are focused on working on one of our most important collections, making gowns for our healthcare workers. It is important for us to give back to our Toronto community as they have supported my work over the years," says Ines Di Santo.
The need to help is one that led Veronica Di Santo to 20- hour work days creating prototypes and sourcing suitable and available fabrics. "I have been working with local medical professionals to design prototypes that meet the specifications required for healthcare workers," states Veronica Di Santo. The new designs have been embraced by local hospitals including Humber River Hospital, who say the new designs are well-made and fashionable. The Di Santo team is honoured to be part of this much needed solution and will continue to meet the demands of their local hospitals. They are very much looking forward to returning back to normal and servicing their brides, but for the time being are making medical isolation gowns for our heroes.