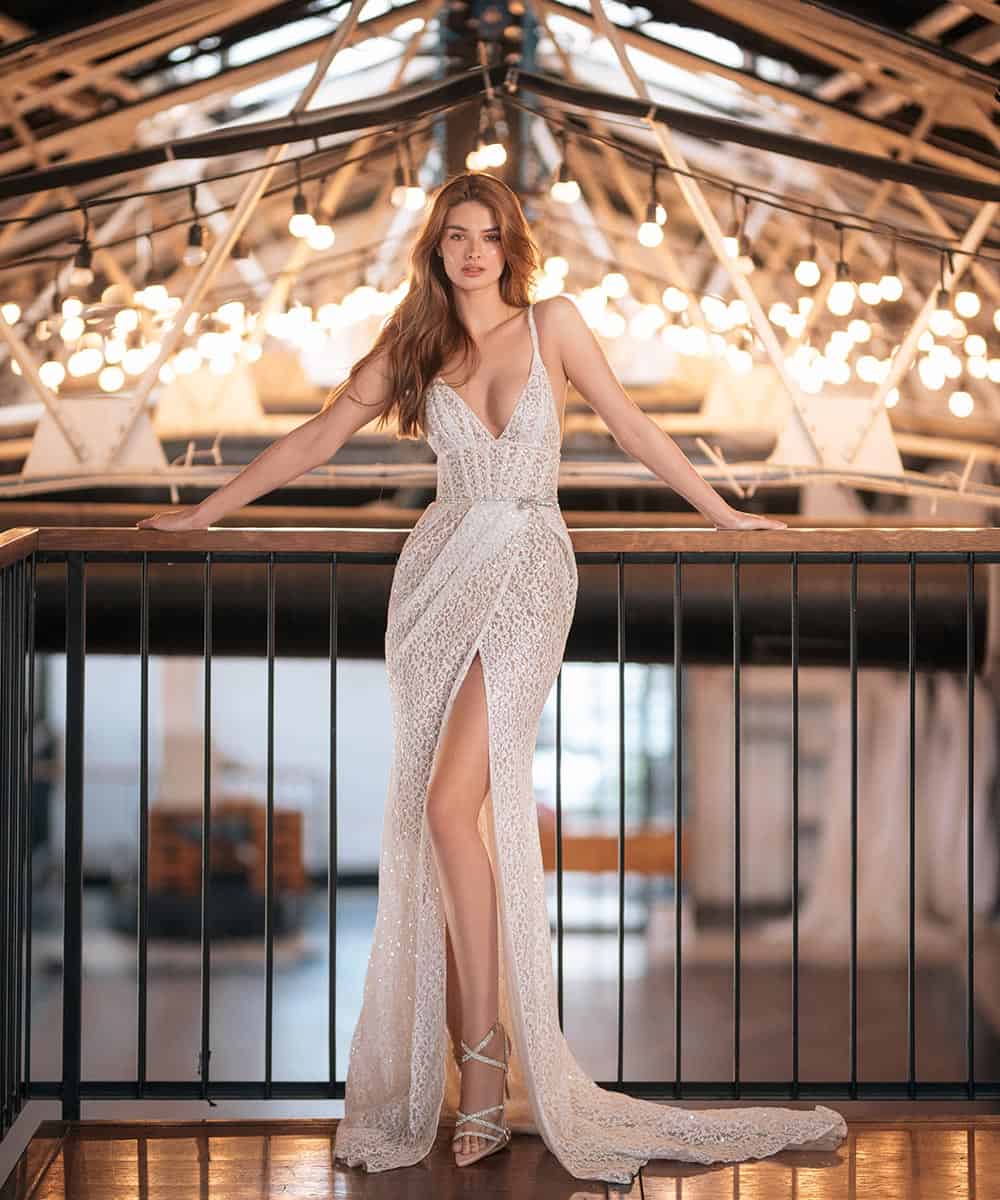 As each season is approaching, a sort of excitement is in the air. What will this collection
include? What will our brides think? Will it be loved and cherished as it deserves after all those hours of work that were put into bringing it to life?
There is a saying at BERTA: 'Trains are a girls best friend'; and is there anything better than along train with a side of a fitted, hugging figure that will hold every bit of your body for the whole night? If you find yourself relating to this, then congratulations are in order – you are a future Privee bride.
Moved and inspired by the different materials putting this collection together, Berta created a collection for the ones who know their worth and are not afraid to show it. Combining different sewing techniques and unique cuts, decorated by beadings and appliques – all while testing the limits of how low the back of the dress can go, and keeping the signature mermaid shape that gives the Privee line its beloved character.
If you're already married, we deeply apologize and encourage a vows renewal – as they will make you want to get married all over again.
So while wedding dress shopping, always remember – one must find the right dress to make one ardent vow to love someone for eternity. You must push your limits and look nothing less than extraordinary on your big day. A Privee No. 8 gown is the perfect companion for just that.
The collection will be available at retailers across the world starting October, and in trunk shows from August.