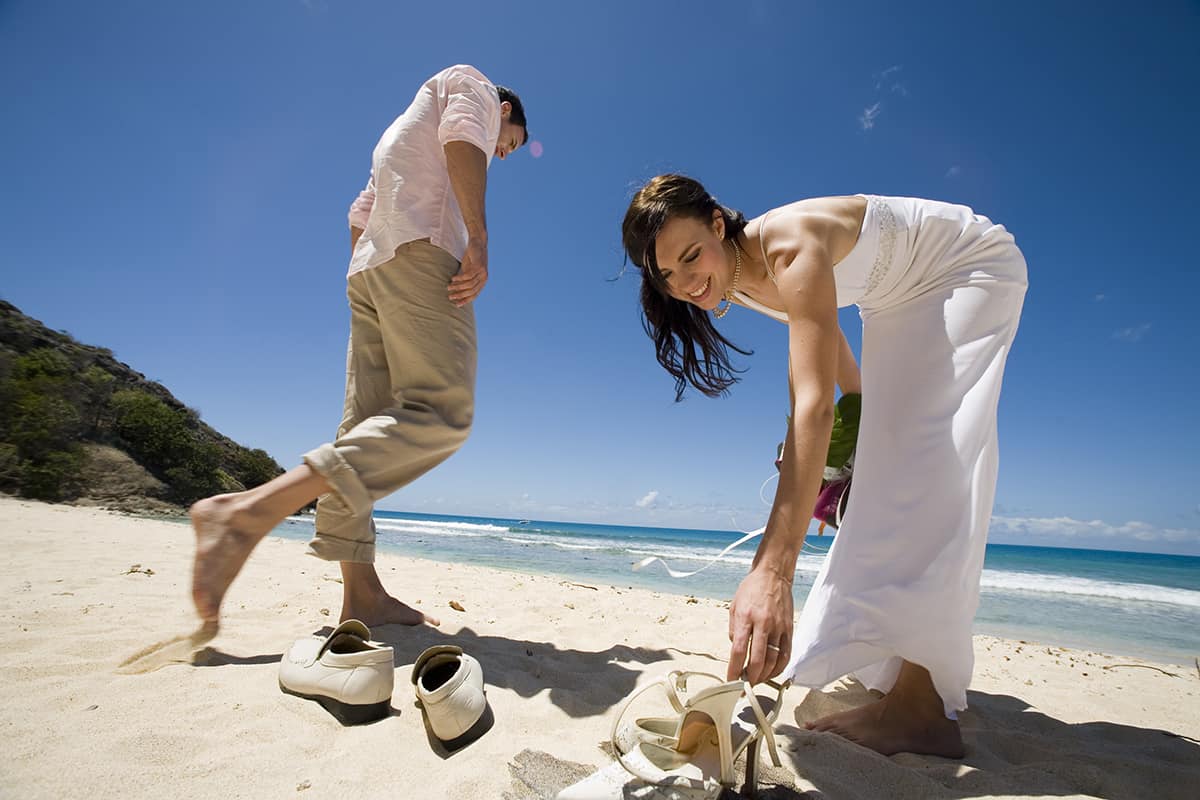 The toughest part of my wedding planning was choosing the wedding dress…it was very stressful. That is because of the limited time I had and the specific dress that I wanted. I came home to Serbia for three weeks with a mission impossible: to find the dress, shoes, jewellery, and fabric for my bridesmaid's dresses (all 12 of them). I also had to choose the design for their dresses, not to mention that I had to choose the venue, music, band and everything we will need for another wedding party that we are going to have in Serbia for my friends and family that won't be able to make it to the Caribbean. To all of that you can add freezing cold weather! I always wanted something unconventional and unique for my wedding and I just couldn't find it at first.
A friend recommended a famous designer and my entourage and I were in front of his show room within an hour. We stepped in and a miracle happened. Once you see your dress you immediately know it. You recognize it right away hanging on the hanger like a piece of art. Once you put it on you are the happiest person in the world and all the stress and thoughts you had before are gone with the wind. I have found the dress of my dreams and I can't wait for my wedding day for Sacha to see me in it.
Congrats to Nadja and Sacha!