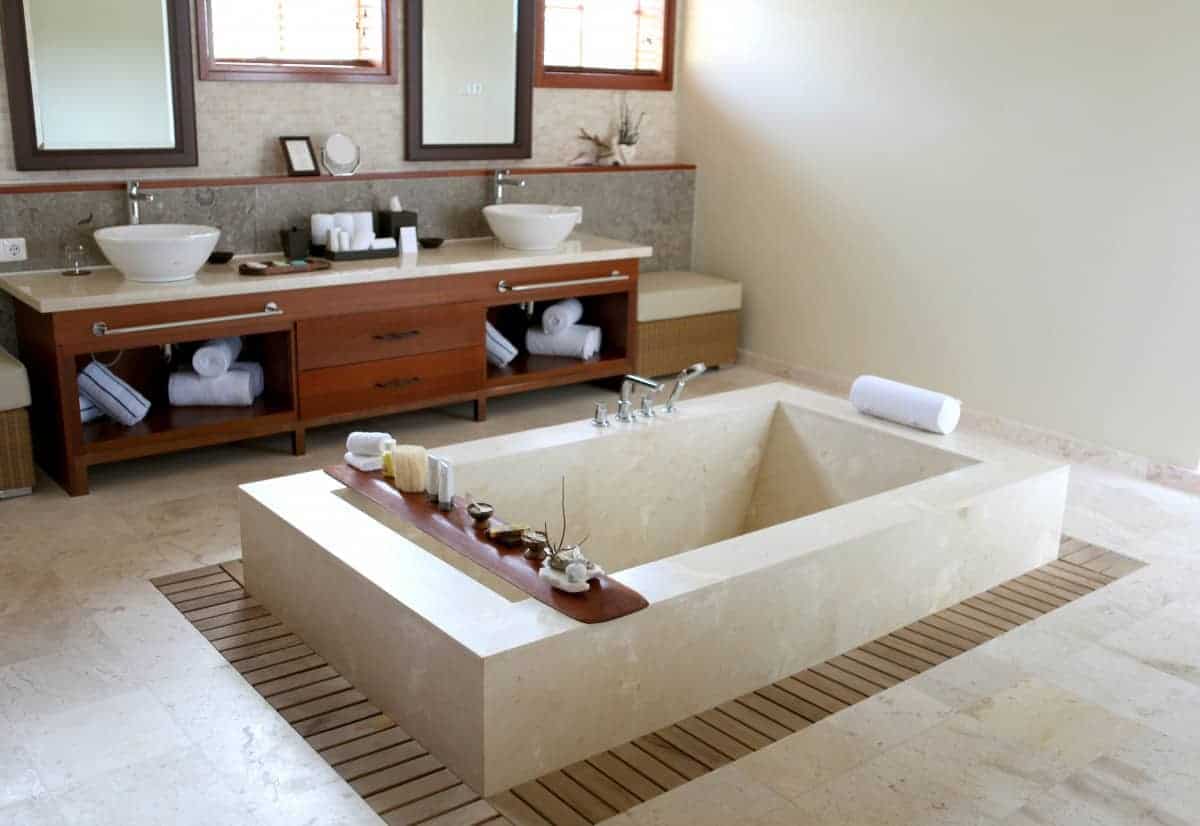 After a smile filled upon arrival to Hyatt Curacao's lobby, I was handed their refreshing signature cocktail, the blue Curacao. "Bon Bini" to the spacious and luxurious Hyatt Regency Curacao. Located just north of Venezuela in the Caribbean, the Hyatt is a five hour direct flight from New York.
Although just over a year old, this resort serves up Caribbean chic with ease. This property boasts 350 deluxe rooms, an 18-hole championship golf course, a luxurious spa and salon, and three restaurants all on 27 pristine acres.
The property is the home of Atabei, a full service spa and salon. The inspiration for this luxury spa is the ancient culture and rituals of the Arawak people, the original inhabitants of the island. With a wide array of services that include massages, facials and wraps, Atabei is a sure way to pamper your body and mind while on your honeymoon. Its full-service salon is eager to pamper and prepare you for a special dinner celebration.
The cuisine at the Hyatt was one of the highlights of our stay. Shor Clubhouse Grill serves fresh seafood, Medi offers a cross section of international foods including pastas and pizzas, and Swim is the convenient pool and bar grill that offers Latin infused fare. Of course if you just want to curl up in your room, 24-hour room-service offers an array of snacks and meals. The extra touch for me was having that smiling face in the restaurant that remembered my name and asked about my plans for the day. This personalized service leaves lasting memories.
There are many great activities available at the resort, including tennis, snorkeling, diving, Stay Fit fitness center, and of course golf. The Pete Dye-designed course offers a full pro shop and a knowledgeable staff. Besides the design of the course it is the natural design of several of the holes that take your breath away. There was one moment while on the second hole, one of three right next to the ocean, with the warm breeze and sound of the waves collapsing at the shore that I just had to stop and smile. This is paradise.
What is a honeymoon without a honeymoon suite? Situated in a separate block from the main rooms, this suite is made for lovers. The spacious room is just steps away from the pool and the golf course and is perfectly positioned to watch the sun set over giant cactuses next to the beach. Of course to tempt you into not leaving the room there is a large sunken tub waiting for you so all you have to do is order the champagne.
For an amazingly romantic honeymoon or just a great place to get away and recharge, the Hyatt Curacao serves up luxurious memories. This is the perfect place for a couple that just wants to enjoy each other and be pampered with smiles.
Visit www.hyatt.com for more information.