Grenada is a rolling, mountainous island, covered with fragrant spice trees and rare tropical flowers. Bordered by stunning beaches, and dotted with picturesque towns, this verdant island has long been a major source of nutmeg, cloves, ginger, cinnamon, and cocoa.
In the interior of this volcanic island are cascading rivers and waterfalls, lush rainforests, and one of the most breathtakingly beautiful mountain lakes imaginable. The capital, St. George's is widely held to be the loveliest city in the Caribbean. Its horseshoe-shaped harbour is surrounded by a pastel rainbow of dockside warehouses and the red-tiled roofs of traditional shops and homes.
Grenada's physical beauty is complemented by its rich history and vibrant, living cultural heritage. Local festivals, fairs, and markets remain an integral part of life in Grenada. Its centuries-old spice plantations and rum distilleries still use traditional methods, emphasizing quality rather than quantity.
Although the tourist industry has become more substantial in recent years, the island's easy rhythms and the friendly openness of its residents evoke an atmosphere that has long since vanished elsewhere.
Grenada boasts incredible warm weather year round. Expect temperature that range from the 90's F in summer to the mid 70's F in winter.
For more information visit: www.grenadagrenadines.com
Events & Festivals
January: The Spice Island Bill Fish Tournament
January - February: Grenada Sailing Festival
April: Carriacou Maroon and String Band Festival
July - August: Grenada Carnival - Spice Mas
Marriage Requirements:
Valid Passports
Birth Certificates
If one of the parties is divorced, proof of a Decree Absolute
Proof of Single Status: an affidavit, or a letter from a clergyman, lawyer, or Registry on
official letterhead attesting to the fact that the parties involved have not been married previously.
If a name has been changed by Deed Poll proof is necessary
If either party has been widowed, a Death Certificate is needed
If either party is under 21 evidence of parental consent is required in the form of an affidavit
All papers must be in English. If the original papers are in another language, they should be translated into English and certified
No blood tests are required.
* We try to keep this info as current as possible so please contact the local tourism office for any changes.
Top 5 Things to See and Do in Grenada
1. Visit The underwater Sculpture Garden
2. Visit the Seven Sisters Falls
3. Tour in The Grenada Chocolate Company
4. Spice Plantation Tour
5. River Antoine Rum Distillery tour
Start Planning Today!
Find a wedding vendor in Grenada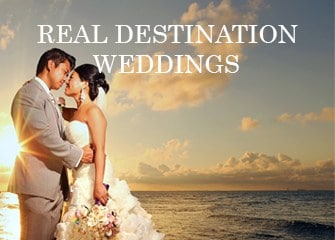 Get inspired with real destination weddings in the Caribbean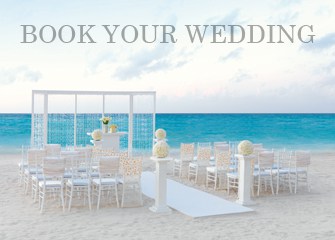 Ready to book? Chat with our preferred destination wedding specialist.