Tucked away in the Eastern Caribbean, Anguilla is the most northern island in the Leeward Island chain, less than ten miles north of St. Martin and 200 miles east of Puerto Rico, two of our major gateways. Anguilla is located just a small step off the beaten path, which helps to protect its character and exclusivity while offering travelers convenience in getting there by air or by sea.
From the U.S. East Coast, travelers can leave in the morning and arrive mid-afternoon in time for a swim and to catch the sunset. Approximately 16 miles East End to West End and 3 miles at its widest point, Anguilla is flat, low-lying and comprised of coral and limestone, covered mostly with rock, sparse scrub oak, few trees and some salt ponds. One main road runs through the center of the island, making Anguilla easy to traverse by car in less than a half an hour.
Envied for its pure, pristine white sands and wrapped in brilliant turquoise waters, Anguilla boasts well over 33 of the most beautiful beaches in the world. Beach access is public, and beaches are uncrowded. Dusty roads that branch off of the main road lead to quaint villages, majestic hotels, romantic restaurants and, of course, our amazing beaches.
63º East, 18.5º North, Anguilla enjoys warm and sunny days and star-filled nights, with an average temperature of 80ºF and gentle trade wind breezes year round. Rains typically fall in September and October, but usually not all day; and February through March is the dry season.Water temperatures range between 70ºF and 80ºF, perfect for swimming. Most beaches are placid and calm with gentle shoals; occasionally, the Atlantic side of the island can produce some surf. This generally happens in the winter months when swells move off the East Coast of the United States. Surfers can't be guaranteed waves, but wind and kite surfers find Anguilla to be heaven.
For more information visit http://ivisitanguilla.com

Events & Festivals
March: Moonsplash Music Festival
May: Anguilla Regatta
July and August: Summer Festival
November: Tranquility Jazz Festival
Marriage Requirements:
Couples marry under the authority of a special license that takes approximately two working days to process.
Both parties must present proof of citizenship of their resident country. These documents are the same documents that you will need to fulfill your entry requirements when visiting Anguilla; your passport or an original birth certificate accompanied by photo identification such as a driver's license.
Two witnesses are required. If applicable, a divorce or death certificate must be present.
If one partner resides in Anguilla for at least fifteen days prior to the date of marriage, the cost of the license is US $40. If the stay is shorter, then the cost of the license is $284.
* We try to keep this info as current as possible so please contact the local tourism office for any changes.
Top 5 Things to See and Do in Anguilla
1. Swim at Rendezvous Bay.
2. Snorkel at Shoal Bay.
3. Enjoy Live Music at Elodias.
4. Swim with the dolphins at Dolphin Discovery.
5. Enjoy a Meal at Michel Rostant.
Start Planning Today!
Find a wedding vendor in Anguilla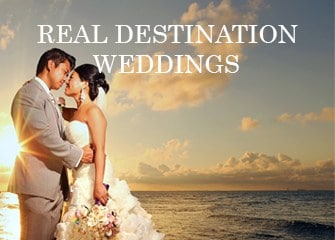 Get inspired with real destination weddings in the Caribbean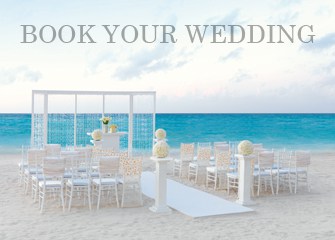 Ready to book? Chat with our preferred destination wedding specialist.