Anguilla's New Epicurean Festival to be held May 11 – 15, 2022
Chef Jonathan Waxman will be a featured guest chef at the Anguilla Culinary Experience (ACE), a new epicurean festival taking place in Anguilla from May 11 to 15 to benefit culinary education and showcase why the island is known as the Culinary Capital of the Caribbean. The 2016 James Beard Award winner for "Best Chef: New York City" and chef-owner of New York's Barbuto, joins a growing line-up of international and local chefs who will blend their creativity with Anguilla's fresh ingredients during five days of parties, dinners, classes, tastings and tours at Anguilla's five-star resorts, luxury villas and award-winning restaurants. Tickets can be purchased online, with a portion of proceeds to fund life-changing programming for Anguilla's next generation of chefs.
"Simply put, Anguilla is heaven on earth. The people are fantastic, the local food is terrific, the beaches are pristine, and the water might be some of the best in the world. I'm looking forward to returning to the island and cooking alongside my peers for the Anguilla Culinary Experience," said Waxman.
On Thursday, May 12, Waxman will cook at the breathtaking cliff-top ÀNI Private Resort Anguilla, together with their Caribbean Region Executive Chef Parash Chhetri, formerly the executive chef at the Bhutan Spirit Sanctuary with a strong background in modern organic and vegan cuisine.  Chhetri and his team lead ÀNI's unique culinary program, through which custom menus are designed for each visiting group to whom the resort is exclusively rented. The dinner at ÀNI will be one of the VIP-ticket only experiences hosted at select villas and resorts.  Each dinner – complete with unforgettable food, wine, live music – will feature an intimate interaction with different chefs and be kept to just 20 guests.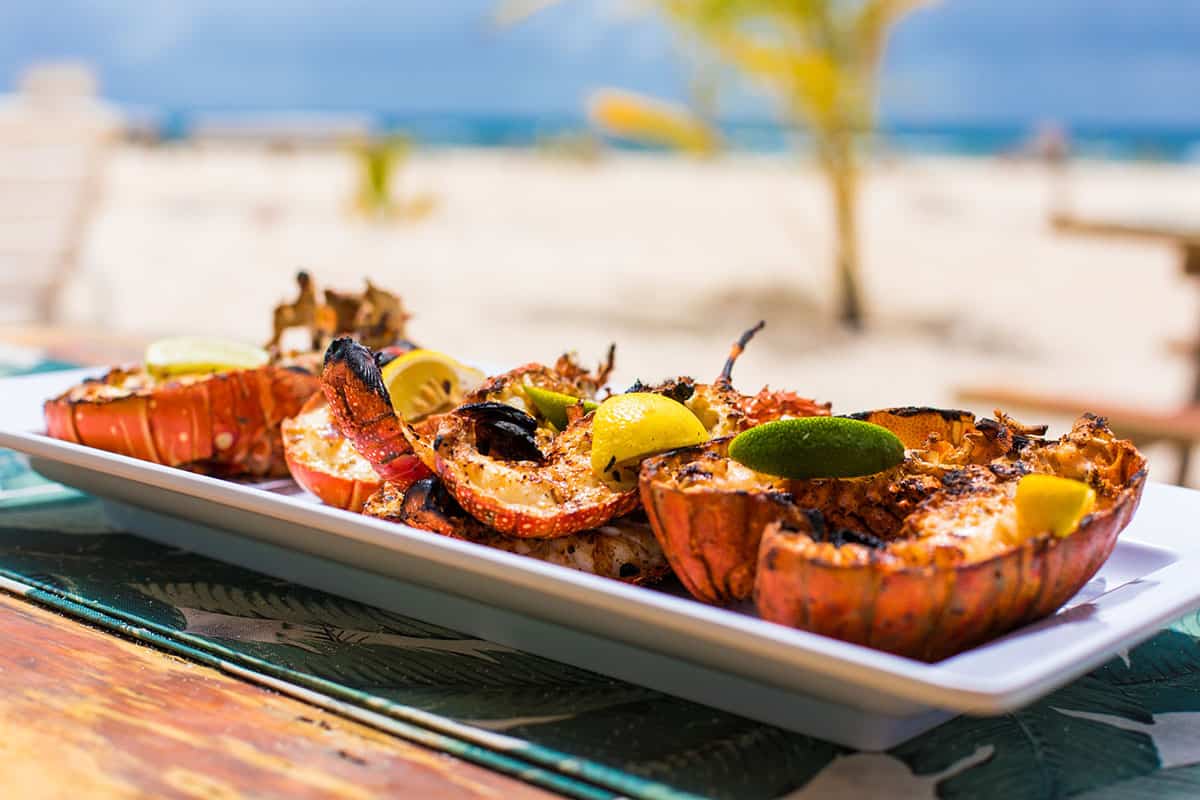 "I'm super excited to work with Chef Waxman to create a unique dining experience for our guests, drawing on both his classic fusion cuisine and my Asian organic roots," notes Chhetri.
On Friday, May 13, Waxman will collaborate with Chef Marc Alverez in the kitchen of Alvarez's restaurant, Ember. There, the former New Yorker and past chef at Crispo uses live fire cooking to offer up seasonal dishes complemented by the smoke of the burning embers. The duo will combine their talents to present a bespoke prix menu for lucky diners during Restaurant Night.
"Both Chef Waxman and I enjoy using live fire cooking to bring out the best possible flavors in local and seasonal foods. I know together we will create an epic, one-night-only dining experience for our Restaurant Night guests," said Alvarez.
Advance tickets are required, and guests should reserve early, as seats at each participating restaurant are limited. Waxman will also lend his expert palate as a celebrity judge for a mystery basket cooking competition on Saturday, May 14, during the festival's final beach barbeque at the Anguilla Great House Beach Resort on Rendezvous Bay.
As a native Californian, Waxman grew up in a family that celebrated the culinary arts. After receiving the Grand Diplôme from La Varenne Cooking School in Paris, he moved back to California to work at Domaine Chandon and then with Alice Waters at the legendary Chez Panisse. In 1979, he became the executive chef of Michael's in Santa Monica, where he developed his version of California cuisine. He made his mark on New York in 1984 with the now iconic Jams. Today, Waxman is the chef/owner of Barbuto in Manhattan's West Village, Jams at 1 Hotel Central Park, and Baffi in Atlanta. Waxman is the author of three cookbooks including: "The Barbuto Cookbook," "A Great American Cook," and "Italian, My Way."
"We are thrilled to welcome Chef Waxman to the Anguilla Culinary Experience," said ACE Co-Chair Wendy Freeman. "Anguilla's fresh seafood and vibrant culinary culture rooted in tradition and flavored by international influences, offer the perfect canvas for his skilled merging of classic technique with the best local ingredients to create dishes that are seasonal, simple and inspired. We can't wait to taste what the chefs create together."
ACE will center around three signature events, including an opening night Ultimate Barefoot Luxury Party sponsored by Tradewind Aviation at Cap Juluca, a Belmond Hotel; an afternoon Rosé Soirée party at Malliouhana, an Auberge Resort; and a Caribbean Beach Barbeque at the Anguilla Great House Beach Resort on Rendezvous Bay. Ticket packages include entrance to all three signature events, as well as a full or partial credit towards the Restaurant Night prix fixe meal at select restaurants. VIP ticketholders enjoy extra perks such as an intimate VIP dinner at one of the island's resorts or villas and rum tasting at Zemi Beach's famous Rhum Room. Packages are available for online purchase at www.anguillaculinaryexperience.com at an early bird rate until March 15, along with individual event and child tickets. A portion of ACE proceeds will go to support the Anguilla National Culinary Team and the island's hospitality training programs. In between the main events, festival guests can explore Anguilla's 33 beautiful beaches and enjoy small group activities where they can learn how to make traditional Caribbean Johnny cakes or search for the best rum punch as they tour beachside bars by chauffeured open air Moke.
ACE is hosted by the following resorts, villas and restaurants: Anguilla Great House Beach Resorts www.anguillagreathouse.com, ÀNI Anguilla www.aniprivateresorts.com, Aurora Anguilla Resort & Golf Club www.auroraanguilla.com, Cap Juluca, a Belmond Hotel www.belmondcapjuluca.com, Ember Restaurant www.emberanguilla.com, Four Seasons Anguilla Resorts & Residences www.fourseasons.com/anguilla, Malliouhana, an Auberge Resort www.aubergeresorts.com/malliouhana, Tranquility Beach Anguilla www.tranquilitybeachanguilla.com, Villa Alegria www.alegriaanguilla.com, Veya Restaurant www.veyarestaurant.com, Zemi Beach House, LXR Hotels & Resorts: www.zemibeach.com,Tasty's Restaurant www.facebook.com/TastysRestaurantAnguilla and Anguilla Tourist Board www.ivisitanguilla.com.