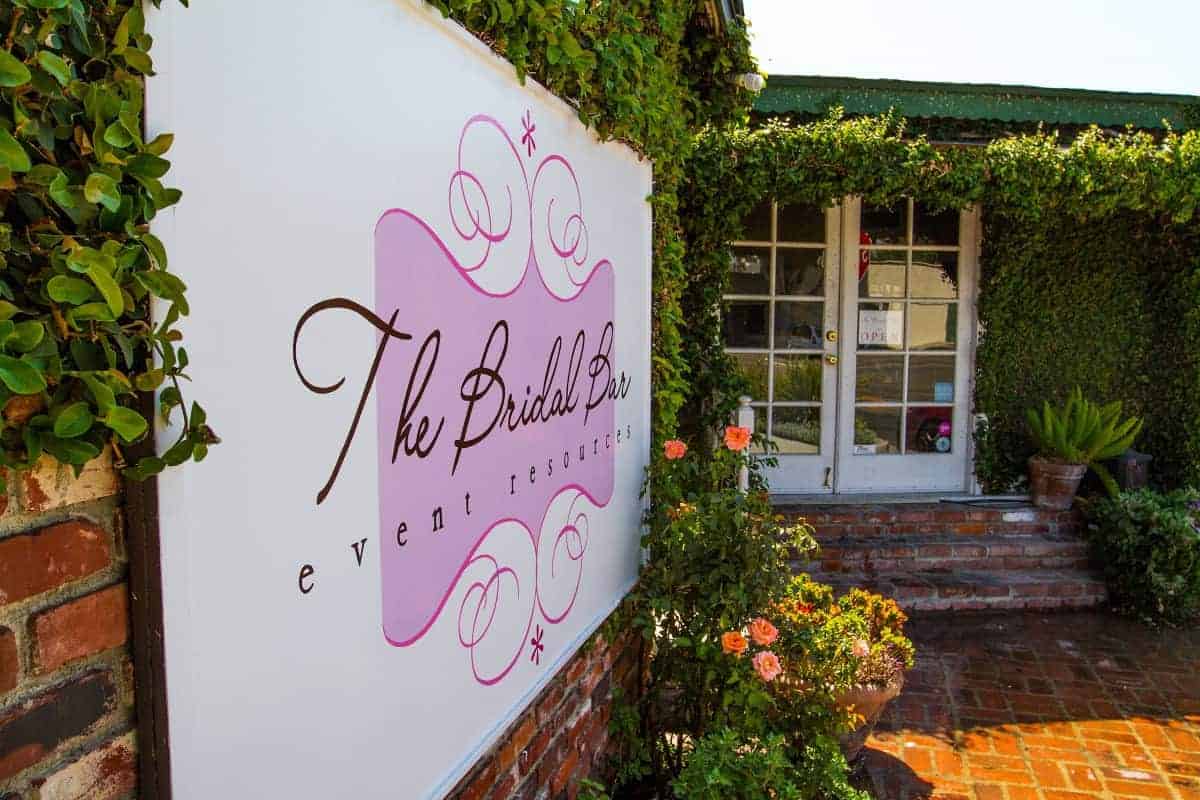 We are always on the look out for great companies that make the wedding process easier and there is none that can make it more hassle free than the Bridal Bar. The Bridal Bar is a boutique that supplies a complimentary peek at the pre-screened best of the best in the wedding industry. The founders have searched high and low to compile an extensive group of event professionals who have been cordially invited to display their works based on style, experience, and impeccable reputation in their fields of expertise.
Brides can lounge on a couch, sip complimentary champagne, view videos and DVD reels, enjoy music samples and photographer's images, taste cakes and much more. With two locations in Los Angeles and San Diego they are a regular stop for many celebrities who include Tom Cruise and Katie Holmes, Roseanne Barr, Paris Hilton, Will Smith and Jada Pinkett Smith.
Harmony Walton is the founder of The Bridal Bar®, a celebrated special events resource library with locations in Los Angeles and San Diego. A graduate of UCLA, at the age of twenty-four she created the first complimentary boutique where concepts come to life with the convenience of one central location, in an inviting atmosphere with some of the best in the bridal business represented. Today, Harmony's celebrity client list is reminiscent of a Hollywood awards show, including Tom Cruise and Katie Holmes, Katherine Heigl and Josh Kelley, Will and Jada Pinkett Smith, Kendra Wilkinson and Hank Baskett, among many others. The Bridal Bar has been featured in countless media outlets, including Access Hollywood, The New Yorker, The LA Times, Huffington Post, Us Weekly, and the list goes on.
Harmony originally got her start on the bridal scene as a contributing editor of a national bridal magazine. When she left the magazine, she knew wasn't finished in the world of bridal media. In additional to her role at The Bridal Bar, she contributes to several national bridal magazines, and is the previous editorial director / senior producer for a national weddings television show. She is a regular keynote speaker across the country and internationally. Her vast experience merges both bridal media and trendsetting Hollywood weddings, making her a sought after expert for print, television, and conventions.
Jet Fete Blog is the latest creation by Bridal Bar and it was designed with the globetrotting bride-to-be in mind. From far off adventures for two to grand celebrations on location – Jet Fete is the engaged couple's go-to guide for saying "I do" away from home. Whether you want tips on where to wed when taking your friends and family with you or a grooms' guide to planning the honeymoon, you can look to Jet Fete as the destination for nuptial travel.