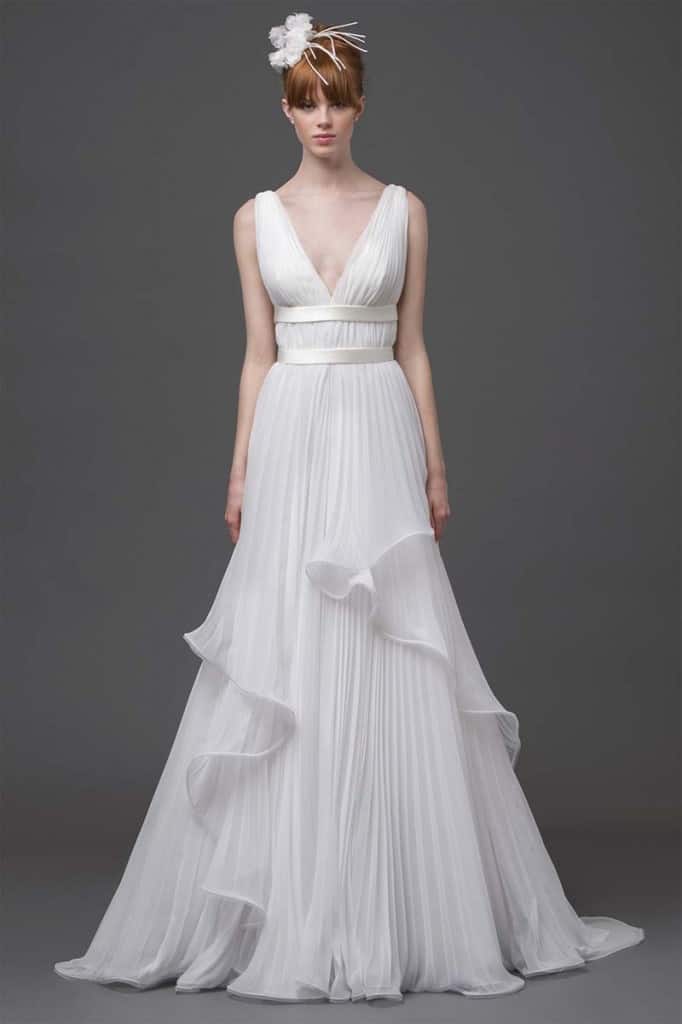 Our beach wedding gown of the week is Vega by Alberta Ferretti.
Alberta Ferretti's latest bridal collection represents the abiding spirit of the 19 brightest constellations. This beautiful sleeveless pleated A-line gown is made from precious fabrics that flow perfectly against the wind. Forming both the embodiment of elegance and romance.
View the entire collection of Alberta Ferretti.
Photo compliments of : www.worldof.albertaferretti.com