The Bahamas is truly home to some of the world's best wellness resorts. It's the perfect place to truly unwind and begin a journey of self-discovery. There are hundreds of healing treatments that will nurture your mind, body and soul. So why not spoil yourself by taking a holiday and escape for a little pampering. Here's our list of the best spas in the Bahamas that are sure to let you enjoy the most of what these islands have to offer.
1. Red Lane Spa
Red Lane offers the best European-style spa treatments infused with a tropical Caribbean flair. The islands natural botanicals soothe and invigorate the body creating a sanctuary for the mind, body and soul. For a real treat escape to the private offshore island, and enjoy a salt scrub on the secluded beach or a massage on a sea raft.
Located at Sandals Royal Bahamian Spa Resort & Offshore Island.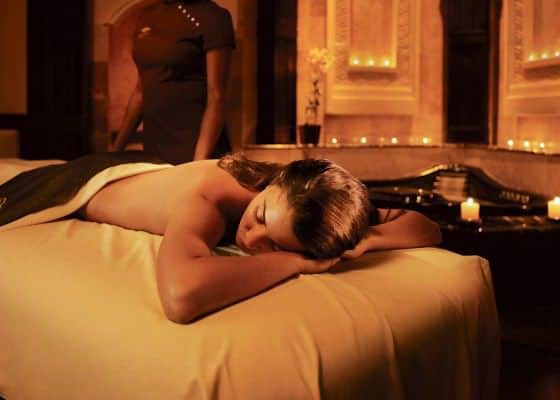 2. Mandara Spa
This spa is simply unique by combining ancient Balinese healing techniques, European therapies and natural Bahamian elements. It features  32 treatment rooms, tropical rain showers, plunge pools, steam and sauna rooms. Mandara Spa also has a fitness center, a truly beautiful spa where luxury meets fitness and relaxation.
Located at The Atlantis Hotel.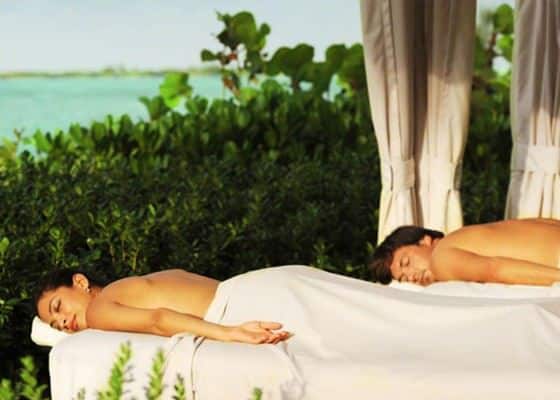 3. One & Only Spa
Spoil yourself in one of the private villas to a luxurious retreat where centuries' old Asian traditions combine with the charm of Bahamian hospitality. The One & Only Spa let's you discover serenity while enjoying its cascading waterfall showers, day beds and jetted tubs in private open air gardens. It also offers a Japanese Tea Ceremony, a beautiful ritual of herbal teas and fresh fruit, in your own villa's private open-air garden.
Located on Paradise Island.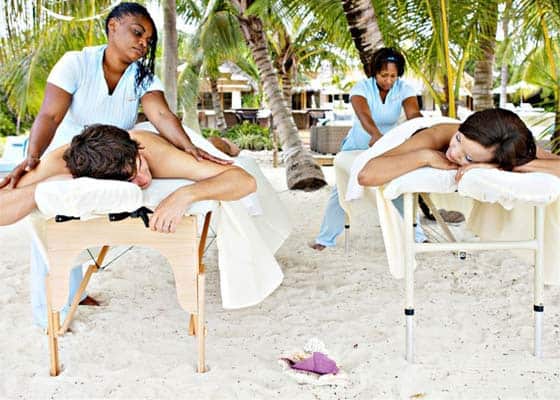 4. Tiamo
Surrounded by tropical palms, Tiamo offers a range of relaxation and beauty treatments to give your body the break it deserves. Select from a revitalizing facial, or an all-over body massage to ease away every ounce of stress and tension.
Located on South Andros Island.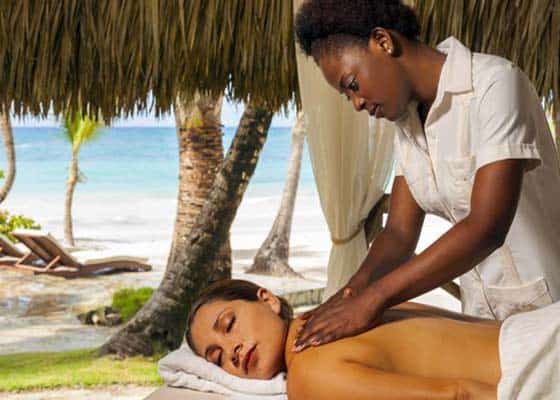 5. Kamalame Cay Spa
Discover true serenity at Kamalame Cay Spa, a luxurious private island retreat where centuries' old European traditions combine with the charm of Bahamian hospitality. Pamper yourself with one of the personalized facials, massages and enriching salon treatments.
Located on Andros Island.