What makes Curacao special among Caribbean islands? Authenticity. For centuries, the island has forged a vibrant and rich culture rooted in history and hospitality. Curacao's heritage is both European and African representing more than 50 nationalities. They speak Dutch, Spanish, and English as well as a local language, Papiamentu, a colorful Creole dialect.The best part of exploring Curacao is that it feels undiscovered, like an exclusive hideaway. One of the tiny ABC Islands (Aruba, Bonaire, and Curacao) this secluded slice of paradise is the Caribbean's best-kept secret. The Curacao tourism board wants to help you uncover its many wonders. Locals and visitors mingle in harmony throughout the island. Relax and unwind in Curacao and enjoy life to its fullest, the same as they have done for generations. We love to socialize, so don't be surprised if someone waves and tosses a friendly Bon Bini!(Welcome!) or Kon ta bai?(How's it going?) your way.
Located in the tropics, just 12° north of the Equator, Curaçao has a warm, sunny climate year round. Theaverage temperature is about 27° C (in the mid-80s F). Cooling trade winds blow constantly from the east,picking up in the spring months. The rainy season, which is between October and February, is usually marked by short, occasional showers, mostly at night, and continued sunny weather during the day. Total annual rainfall averages only 570 mm (22 inches).
For more information visit  www.curacao.com
Events & Festivals
January: Regatta Curacao
February/March: Carnival
April: Curacao International Film Festival

May: Pride Week
August: Curacao North Sea Jazz Festival
Marriage Requirements:
Send a cover letter addressed to the civil registry as a marriage petition with your wish to get married. Letter should state: Intention to get married in Curaçao, date and time of wedding, desired location of choice and Name, signatures of bride and groom along with copies of passport.
All witnesses must be at least 21 years old and have to provide copies of their passport or driver license.If the ceremony will take place at the Civil Register Office it is required to have 2 -4 witnesses, for other location it is required to have 6 witnesses.
Original Birth certificates of the bride and groom bearing the signature of the State Registrar and can be obtained at the Division of Vital Statistics.
Single Paper of the couple notarized (unmarried status) by the civil registry.
Certified copy of the divorce decree (if applicable) or if you need a certificate stating that you did not remarry after your divorce or after you became a widow(er).
Documents need to be presented with the proper certified Apostille seal, and documents shouldn't be older than one year..
All documents must be submitted at least 2 months prior to the wedding date to: Civil Register Office (Kranshi) Department of Civil Registry/ Weddings Roodeweg # 42, Willemstad, Curaçao. Tel: (+5999) 4341627 | Fax: (+5999) 461.816
After all documents are sent to the civil registry in Curaçao they will follow up by sending an email approving your request for getting married.
Two weeks before the wedding date a cash payment has to be made to the Civil Register Office.If the ceremony is will be taking place at the Civil Register Office it will cost $170 USD. If the couple wants another location that is not the Civil Register office it will cost $307.50 USD
The couple is required to arrive on island at least 3 business days before wedding date.
* We try to keep this info as current as possible so please contact the local tourism office for any changes.
Top 5 Things to See and Do in Curacao
1. Sightseeing in Punda and Otrabanda
2. Snorkelling at Playa Kalki
3. Enjoy Blue Curacao Liquor
4. Photograph the 'Breath of Curacao'
5. Take a boat trip to Klein Curacao
Start Planning Today!
Find a wedding vendor in Curacao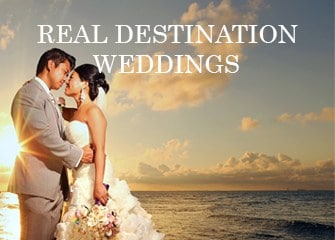 Get inspired with real destination weddings in the Caribbean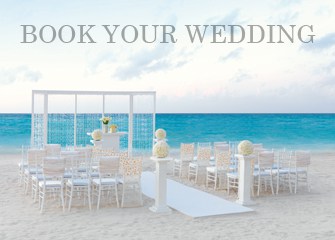 Ready to book? Chat with our preferred destination wedding specialist.