Summer travel is in full swing, and so are the rebooking of events of all sizes, including destination weddings. La Colección Resorts, a distinctive selection of 30 beach and urban resorts located throughout Mexico and the Dominican Republic, is pleased to see an uptick in bookings as couples resume plans for their special day. With so many new expectations and requirements, the group's dedicated specialists at La Colección Weddings create memorable experiences for couples to tie the knot in breathtaking destinations such as Los Cabos, Cancun, Oaxaca, and San Miguel de Allende among other destinations in Mexico, as well as in Punta Cana, Dominican Republic.
"Over the last few months, we have tailored our offerings to accommodate couples according to their unique needs. Last year, there was an increase in elopements and micro-weddings, but now we are seeing the larger groups setting dates for late 2021 and early 2022," explains Ambar Molina, Regional Wedding Manager at La Colección Resorts. "No matter what the size or scope, one thing couples can be sure of is that all the attention will be dedicated to them as we only allow one wedding per day at all our resorts."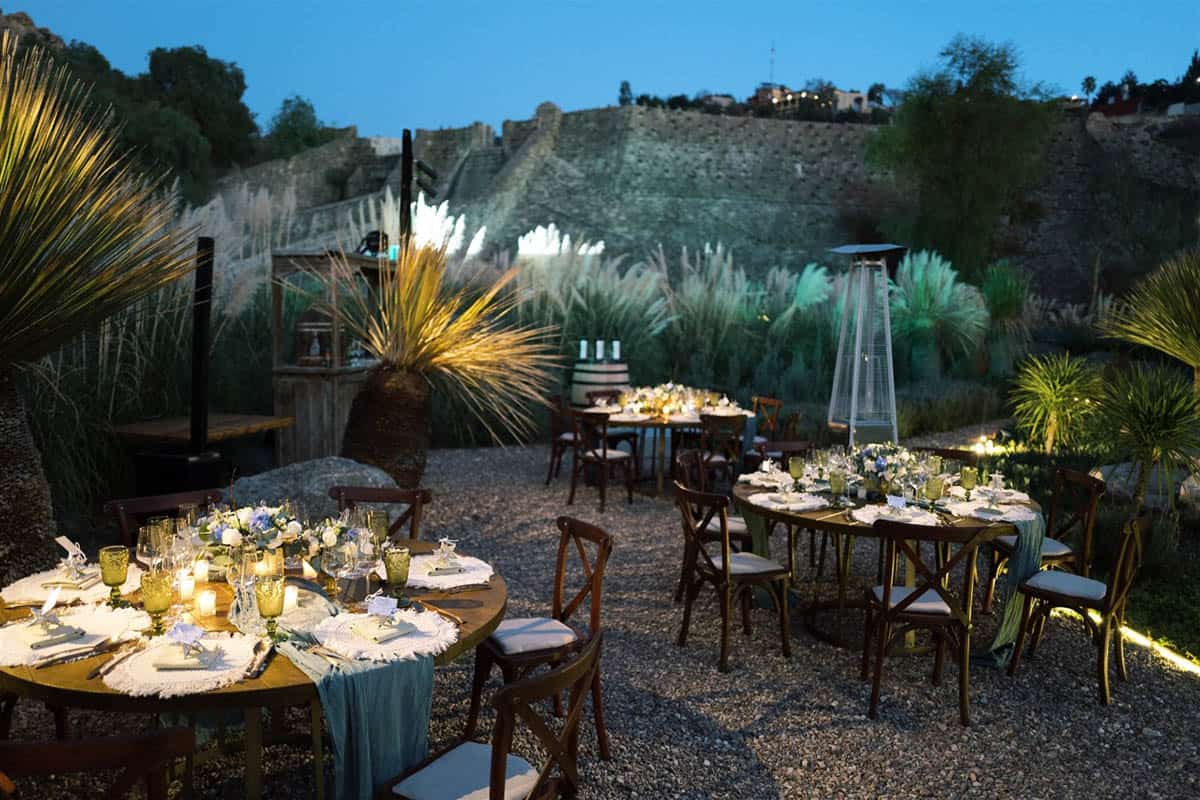 While La Colección Weddings offers numerous packages, all of them can be customized to the specific needs of the couples from the venue, décor, catering, entertainment, and accommodation needs for guests. For elopements, the Serenade package includes an intimate ceremony, romantic dinner with wine tasting and reflexology. A special ambiance is created in the desired location either on the beach, a terrace, garden or top suite of the hotel, at sunset or sunrise. For special option, for example, is at the Grand Fiesta Americana Los Cabos All-Inclusive Golf & Spa where couples can pair their special moment with the SOMMA WineSpa's Barefoot Experience that begins with a symbolic grape trampling followed by a foot massage at the spa right on the beach and ending with the resort's sommelier who leads a wine tasting experience during dinner under the stars.
For micro weddings, couples can opt for the Kiss package, which can accommodate 20 people, or the Embrace package, which can accommodate up to 30, which both include the basic wedding services such as the cake, a symbolic ceremony, decorated alter, and more. Ideal for micro weddings is a new space at the hacienda-style Live Aqua Urban Resort San Miguel de Allende where couples can tie the knot on the roof-top terrace in an intimate setting, then move to the "Garden Table," a private section of the open-air terrace surrounded by greenery. The intimate space overlooks the Obraje Dam, which makes for stunning photos and can even be used to project a slideshow.
For larger weddings of groups of 300 – 500 guests, there are numerous venue options from Cancun to Los Cabos, in grand ballrooms, exquisite outdoor lawns, and terraces, as well as rooftops. Grand Fiesta Americana Coral Beach Cancun is the perfect spot to considering hosting a luxurious large-scale wedding where couples and their guests will be blown away by world-class fine dining and exceptional personalized service. The resort features four distinct venues, including a large rooftop terrace overlooking the ocean and a 6,000 square foot indoor ballroom.
While destination weddings are returning, it may be that not all the guests are able to just yet. For that reason, La Colección Weddings implemented a virtual menu of services that guests can choose from to give the couple a special gift. Among the options on the virtual menu are bottles of champagne, room upgrades, tours, extra hours of the event, flowers, photoshoot, among other options. Another perk to these wedding packages is that each includes an anniversary certificate with a complimentary two-night stay for the couple redeemable at any of the La Colección Resorts properties in Mexico or the Dominican Republic. The packages are suitable for all types of weddings, open to all faiths and traditions. La Colección Weddings is certified by the Equality Institute for LGBT weddings as well as the Association of Bridal Consultants. Additional romance services include vow renewals, honeymoons, engagements, spa wedding parties, and more. For more information www.lacoleccionresorts.com or contact directly at weddings@posadas.com
About La Colección Resorts
La Colección Resorts is a distinctive selection of 30 beach and urban resorts located throughout Mexico and the Dominican Republic. Operated by Mexico's leading hotelier, Posadas, the brands within La Colección Resorts include: Live Aqua Resorts, exclusive luxury​, ​sensatory resorts with impeccable service; Grand Fiesta Americana Hotels & Resorts, which celebrates the grandeur of Mexican hospitality through its cuisine and high-end services; Fiesta Americana Hotels & Resorts, hotels that emphasize Mexico's architecture as well as its renowned warm and friendly hospitality; and The Explorean Discovery Resorts, nature-inspired ​soft adventure havens that offer superior accommodations. These award-winning properties are spread throughout some of the most favored beach destinations such as Los Cabos, Puerto Vallarta, Cancun, Riviera Maya and Cozumel in Mexico as well as Punta Cana, Dominican Republic. In 2021, the collection expanded to included urban resorts in cities such as Oaxaca, San Miguel de Allende, Merida, Mexico City, Guadalajara, among others. Committed to providing travelers and employees with transparency and assurance, all the properties incorporate Travel with Confidence, elevated safety, hygiene and flexibility protocols that were developed in collaboration with the ABC Medical Center in Mexico City and use 3M hospital-grade products. For further information, please visit: https://www.lacoleccionresorts.com/