Puerto Rico might be a tropical island in the Caribbean, but they're also a U.S. Commonwealth. That not only means you can travel overseas and not have to carry a passport if you're a U.S. Citizen, it means your flight is considered domestic.
You'll find just about every type of ethnic cuisine here including our local "cocina criolla." There are also plenty of major American fast-food and casual dining chains island-wide.
A melting pot of cultures, Puerto Rico was once described by a national travel guide as a "paradise's baby wrapped in an urban comforter, with a U.S. uncle and a Spanish mother."
For more than five centuries the converging cultures of the Caribbean Indians, Spain, Africa, and North America have blended to create a uniquely Puerto Rican heritage evident in their food, music, language, architecture, religion, lifestyles, and arts and crafts.
The average year-round temperature is a balmy 82º F (28º C), with mild easterly trade winds. Most days are sunny and stunning, although there tends to be a bit more rain between August and October.
For more information visit: www.seepuertorico.com

Events & Festivals
January: Three Kings Day
January: San Sebastián Festival
February: Casals Festival
April: Saborea
February- March: Ponce Carnival
May-June: Heineken Jazz Festival
June: Puerto Rico Salsa Congress
Marriage Requirements:
• Appointment: You will need to set up an appointment at the Demographic Registry located in Old San Juan where you would need to bring the documents mentioned on the next steps detailed below.
• Medical: Statement from your doctor indicating you are in good health & according to your state can get married. This can be on his/her letterhead or even prescription pad with the original signature and MD license number. A photo copy of the signature will not suffice. Note: (a) you do not need blood work and (b) the doctor's note needs to be dated within 10 days of your marriage.
• Residency requirements: Non-residents need an affidavit stating that you are not a resident of Puerto Rico and that the sole purpose of your visit is to get married. Non-US citizens must also include that you will not be staying in Puerto Rico longer than permitted. Affidavits written in the United States must be accompanied by certification of your state's county clerk. For affidavits written in Republics or Sovereign Countries, the Apostille seal of the Hague Treaty of 1961 is required.
• Photo ID: You'll need to have a valid photo ID with you, which can be your passport, a state-issued ID card, a visa or a green card if arriving form the US.
• Birth Certificate: In order to record your official name, please ensure you have a copy of your birth certificate.
• Authentication of documents: An Internal Revenue Stamp of $150 gets your license authenticated. These are readily available inside the Demographic Registry.
• Other Documents: If you have been divorced or are a widower, please bring the corresponding certificates.
* We try to keep this info as current as possible so please contact the local tourism office for any changes.
Top 5 Things to See and Do in Puerto Rico
1. Caving in one of the 250 caves
2. Visit one of the Zipline Attractions
3. Take Fishing tour
4. Take a Mofongo & Mojito Tour
5. Visit Culebra island
Start Planning Today!
Find a wedding vendor in Puerto Rico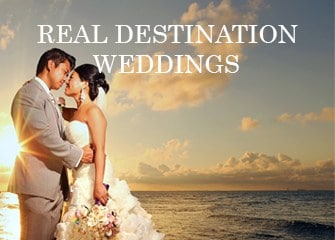 Get inspired with real destination weddings in the Caribbean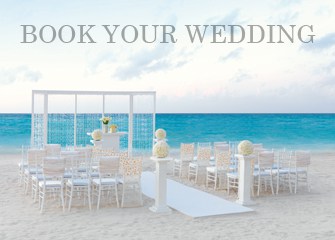 Ready to book? Chat with our preferred destination wedding specialist.